Learn from us how to optimize GMB for local Businesses In Bangalore.
In this article you will learn how to optimize GMB for Local Businesses In Bangalore that will help you to get new customers online

Google defines GMB as your business' presence on Google search, maps and Google+ and making sure it is up-to-date. It helps you to find in Google search results and Google Maps. 

This also offers a powerful way to communicate with customers, solicit reviews, and share inventory or services. You can link your website or social media accounts with your GMB page.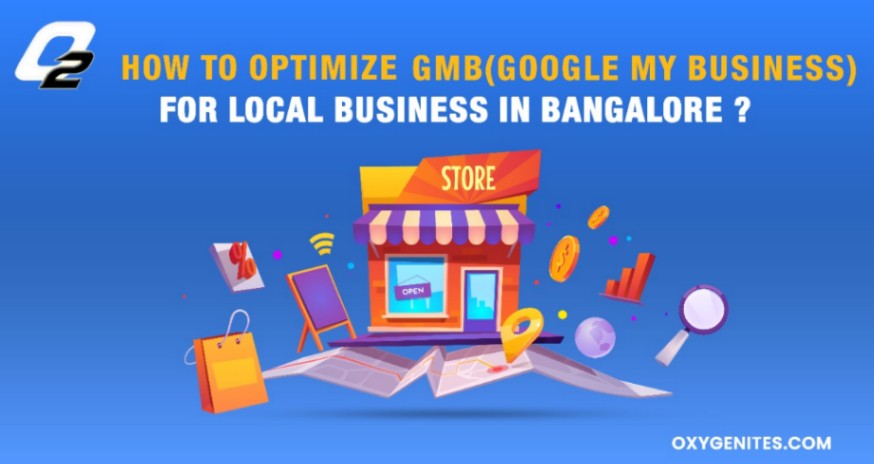 It is essential to optimize your GMB for local businesses as it will help customers find your business if they do a Google search.

In This process helps you capture your business's current branding and main marketing messages.

When you are a local business in Bangalore, you need to optimize your GMB listing so that potential customers can find you easily.

Oxygen helps businesses with their GMB listing on Google. We are the leading provider of GMB in Bangalore, India. 

Our team has worked with local businesses, and we are focused on helping them attract leads and customers through their online presence.

We help businesses grow online by optimizing their GMB (Google My Business) profile and providing local SEO Services.
Why do you need to optimize your Google Business Profile?
You can effectively help potential customers find you by optimizing your Google Business Profile. 

Google searches are the most effective way to search for your business.

Because of this traffic, your business will be getting, and you can do other things to help you grow. Here are some examples of things that you can do: 
Improve engagement
Google Business Profiles are likely to have more users interacting through them than your website. You will want the profile optimized for quality engagement and conversions.
Boost your local ranking
Google's algorithm for ranking Business Profiles doesn't just consider relevance and proximity but also activity and quality of information. 

By optimizing your Google Business Profile, Google sends signals to Google to place you higher in local results. A higher rank is associated with more visibility and engagement.
Convert more customers
A Google Business Profile does not offer much to acquire new customers. They can look up your location and review your reviews – if they can search for your business name. ).
How Can GMB Help You Succeed in Your Business?
Learn how to optimize GMB for local Businesses in Bangalore.
GMB is a platform where you can connect with potential customers and engage with them. 
GMB, a leading online marketing platform for small businesses, can help them succeed in promoting their business. 
GMB offers a range of powerful tools and features that make online marketing accessible to small business owners looking to grow their businesses. 
Business owners can gain a competitive edge through listing management, local search engine optimization, and customer reviews through local search.
GMB provides the complete set of features that small business owners need to promote their businesses on their websites, social media, and the internet. 
Through the GMB platform, a business can browse thousands of local businesses relevant to them. This can be done through their local listing, GMB's local search rankings feature, or by checking out the reviews of businesses in their area. 

They can also see the latest deals, special offers, and deals available across their state. GMB allows businesses to make money by recommending related products and services to their customers. 
How to manage your Google My Business for local business with Oxygen
Oxygen is the leading local management platform for small businesses in Bangalore. We offer an all-in-one solution for businesses to manage their Google My Business, Yelp, and Facebook Pages. 

It makes updating websites easy for small business owners (those who run businesses) to respond to customer reviews and track their progress.

We offer businesses a suite of marketing tools to increase ROI, SEO and marketing programs to help improve brand awareness, online popularity and reviews. 

Our powerful suite of marketing tools takes the guesswork out of marketing, web design, business website development, advertising, and marketing strategy best practices. 

Our marketing and branding staff can assist you in developing marketing strategies to increase your business's digital presence.

And as always, we offer free website design hourly at virtually any access level. SEO encompasses the process of driving traffic to your website through intelligent on-page and off-page optimization. 

Contact us today for a free consultation to optimize GMB(Google my Business) for local businesses in Bangalore.