A PR Services in India primary responsibility is to create and maintain a positive public image for its client through strategic storytelling. These include creating favorable press coverage, organizing promotional events, and managing crisis communication.

The best PR services in India come from a variety of different agencies. Each agency has its strengths and weaknesses, it's important to choose one that's a good fit for your needs.

Our PR Consulting Services uses world-recognized brand-building tools to engage and inform the public, media, and other interested parties. We use press releases, public and media events, conferences, media relations, and digital presence to build and maintain a positive image for our clients.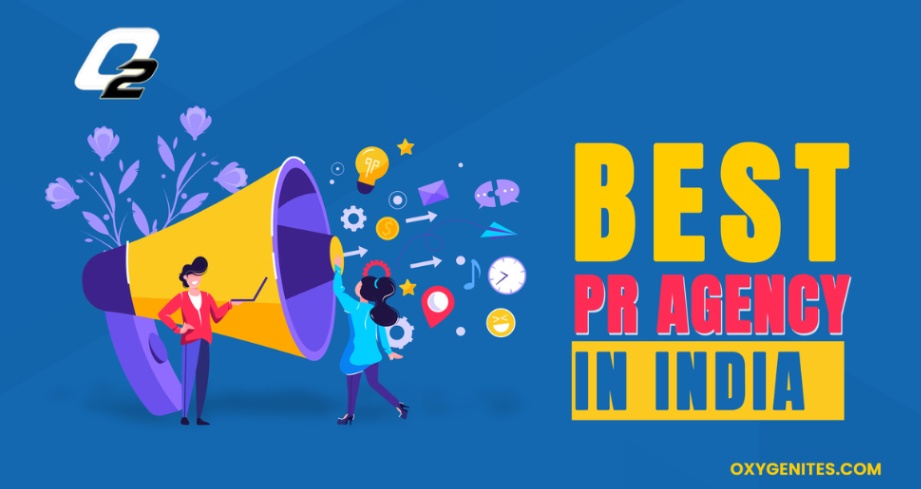 Media Relations
Media relations manage the spread of information between individuals, organizations, and the public. The goal of media relations is to control the flow of information to promote the interests of the individual or organization.

Media relations are developing and managing relationships with news media members to share newsworthy information.

Media relations is a branch of public relations, and it concerned with managing communications between an organization and the media.
Content Marketing
Content marketing is a strategic approach to creating and distributing content to attract and retain customers. By producing quality content aligned with business goals and targeting the right audience, businesses can increase website traffic, generate leads, and boost sales.

Content marketing is creating content designed to meet someone's need to informed, entertained or to make them think. According to a 2012 study by Content Marketing Institute, content marketing referred to as inbound marketing. This is because content marketing creates an environment marketing can be conducted.

At Oxygen, we understand the power of content marketing. We know that great content is key to engaging and inspiring your audience.

We work with you to create content that aligned with your business goals and targets the right audience.
Online Reputation Management
No matter the size of your business, it is important to be aware of what your customers and clients are saying about you online. Ignoring their comments and reviews can damage your reputation and hinder your ability to attract new business.

Our online reputation management services help create and maintain a positive online presence. We can help you take control of your online reputation and ensure that your brand has seen a positive light.

Our ORM services will ramp up your online visibility. We incorporate multichannel strategies, including email, social media, forums, discussion platforms and a website.

ORM aims to build and maintain a positive online reputation for individuals and brands. We have over ten years of experience helping businesses of all sizes protect and improve their online reputations.
Social Media Management
As India's leading social media marketing agency, Oxygen is dedicated to creating original content to help companies reach their target audiences across the globe. Companies must differentiate their brand to stand out from the competition in today's digital age. Oxygen's vast online reach makes social media a powerful tool for companies to achieve this.

Oxygen can help you customize your brand's social media presence to ensure a successful marketing campaign.
Brand Monitoring
Performs A Complete Analysis Of Brand Recognition, Current Trends, Relevancy And Positioning To Provide Actionable Data.

Brand Monitoring analyzes brand recognition, current trends, relevancy and positioning to provide actionable data.

Brand monitoring is a process used to track and measure online conversations about a brand. These can done through various methods, such as search engine monitoring, social media listening, and industry news aggregators.



Businesses can improve their marketing strategies by understanding who is talking about their brand, what they are saying, and what they're saying.
Benefits of choosing Best PR Services in India
With dedicated PR services, you can expect more for less. Companies looking to build a strong and sustainable public presence can benefit from seeking such PR services.

PR service providers can help raise awareness, amplify your voice, and ensure your reach. Of course, this covers all aspects of your public presence. Your business may have a knack for creating content. They may have a talent for public speaking. This medium brings us to the next point, PR services can help put you in the spotlight. Things to do seeking Best PR Services in India: Avoiding a PR Consultant.

Our agency offers comprehensive public relations services in India. In India, healthcare, and lifestyle sectors, we have extensive experience launching new products and services, building brand awareness, and getting exposure.

Sound media strategies are used to ensure your story communicated to the right audiences.

We have a team of experienced PR professionals in Bangalore who understand your business and will develop a customized PR plan that delivers results.