In this article, you will learn How to optimize GMB(Google my Business) for local businesses in India. This will help you to get new customers online.

Google My Business (GMB) is your business' presence on Google Search, Maps, and Google+. Google Search and Maps make it easier for customers to find your business easily. Also, customers can seek reviews and share inventory or services with GMB. You can link your website or social media accounts with your GMB page.

It's important to Google your business because someone needs to decide for you. It doesn't matter if you're listing your company on Google for a competitor, customer, or just someone who is Googling for some reason.

We at Oxygen understand the importance of optimizing your GMB for local businesses. We believe this will help customers find your business if they do a Google search. This process lets you capture your business's current branding and main marketing messages.

As a local business in India, you need to optimize your GMB listing, so potential customers can easily find you. Oxygen can help you with this by being the leading provider of GMB in India.

Our team specializes in helping local businesses attract leads and customers through their online presence. We optimize their GMB (Google My Business) profile and provide local SEO Services. This medium allows companies to be more easily found by potential customers searching for their products or services online.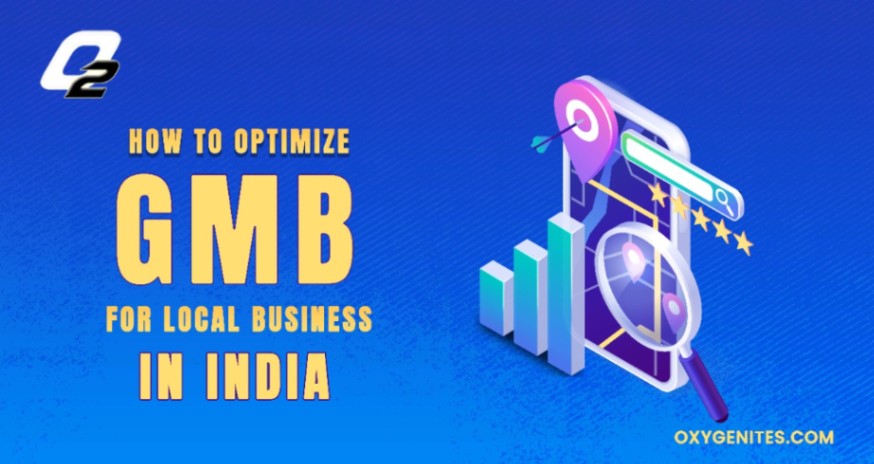 About Our business
We are a well-known digital marketing company in Delhi and find GMB very important as it brings in leads and customers to our business. Recently we set up our GMB account and started optimizing it to get more visibility and SEO ranking on Google. There are a few important steps you can go through which will help you to build your GMB account and gain presence.

We suggest you follow those steps to get your GMB account up and running and gain more business.

1. Add All Relevant Pages To Your Pages Listing Add the most relevant pages to your GMB listing to get the maximum traffic. Get web pages from your website; if you don't have any, try to find a relevant forum where your company name exists.

2. In order to generate revenue, you will need to add ads to your Google My Business listing. By doing so, you will increase traffic to your account and your ads will displayed in search results.

3. Optimize Your Listing the major should optimize for the latest user search. Your target customers will likely benefit greatly when you have the correct name, address, phone number, and profile description. Everything that you can add will help to make your listing perfect.

4. Correct Address Your address is the first impression.
Why do we use Google?
Google has become the most popular free service used by small businesses worldwide. It offers a wide range of powerful tools and benefits that allow small businesses to connect with major markets and potential customers. Google is useful for mobile phone users in India who want to see nearby businesses and target their customers.
Do we have a website?
GMB is the best way to build and maintain your online presence if you're a local business. You need to make your website, but that's not the only thing you can do. We'll give you some suggestions on how to optimize your GMB page.
Why do you need to optimize your Google Business Profile?
Google Business Profile optimization is crucial as most people use it for business searching, so potential customers can quickly find your business. By appearing high up on the list of results, you will significantly increase the amount of traffic your business receives. Additionally, there are several other steps you can take to promote your business and encourage its growth.
Improve engagement
If you're looking to maximize engagement and conversions, you're more likely to find success through a Google Business Profile rather than your website.
Boost your local ranking
Google ranking algorithms for Business Profiles consider relevancy and proximity, as well as activity and quality of information. When you optimize your Google Business Profile, Google can position you higher in local results, which leads to more visibility and engagement.
How to optimize GMB(Google my Business) for local businesses in India
GMB is the leading business listing service with over 33 million active listings worldwide and over 10,000 new listings added daily. If you sign up for GMB, you will receive the phone number, email address and local business listing of the person you are messaging.

To create a GMB account, select your business type from the drop-down menu. This will allow you to schedule appointments and earn leads in the future.
What is GMB
Google manages more than a billion websites with the search engine and client system called Google my Business. There is a business management service for Google to provide this service to company website owners. The service allows them to gain insight into their customers' behaviors and engagement.

A business intelligence solution will improve your company's visibility, brand, customer satisfaction, and ability to monitor daily activities.
Google My Business for local business with Oxygen
An all-in-one solution for small business in India, Oxygen will manage their Google My Business, Yelp, and Facebook pages. This easy-to-use platform makes it simple for small business owners to respond to customer reviews and track their progress.

At Oxygen, we pride ourselves on offering businesses a suite of marketing tools guaranteed to increase ROI and improve brand awareness and online popularity. Our team of experts can help you develop marketing programs that will take your business to the next level. Contact us today to learn more about how we can help you grow your business!
Takeaway
Learn how to optimize GMB in India. It is important to learn how to make your business appear on GMB. It is important to use Google Analytics so that you can track how users are finding you.

Contact us today for a free consultation to optimize GMB(Google my Business) for local businesses in India.