A Public Relations (PR) service is a strategic communication process that builds and manages reputation by creating and distributing content to influence public opinion. 

Public relations (PR) manages the spread of information about a company, product, or individual to the public. It is the practice of creating and managing a positive image for a person, brand, or company to increase awareness and credibility.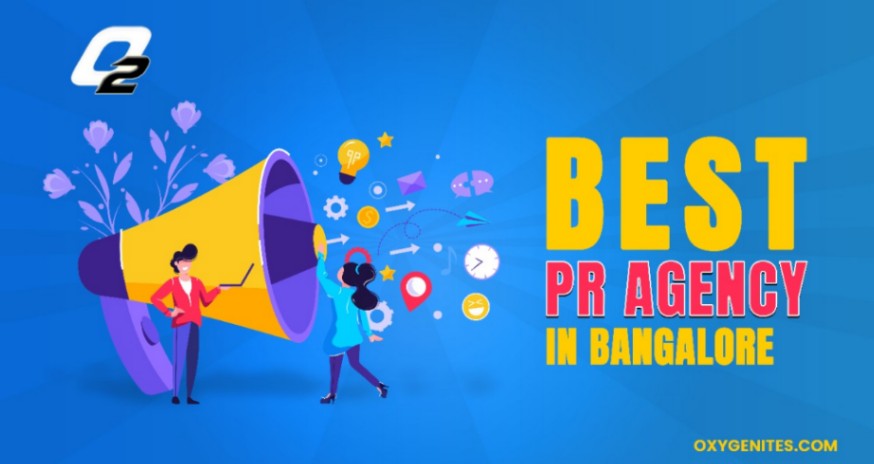 Public relations professionals typically have strong writing skills, media skills, and organizational skills. They develop stories and messages that resonate well with their target audience. These can distributed through press releases, social networks, and blog posts.

We offer complete PR services in Bangalore. Our team is available to assist with all aspects of your PR campaign, including media relations and event planning. We have years of experience working with journalists and reporters and know how to get your story there. 
Our PR services
Oxygen has been working with small businesses for some years. We offer complete public relations services in Bangalore. We are experts in online and traditional PR and can help your business get the word out. 

Oxygen believes that PR should be a two-way process. It's not about getting your message out there but listening to what others say about you.

We'll help you develop a plan that targets the right media outlets and reaches your target audience. And our extensive network of journalists and bloggers gives us access to the latest news and trends in your industry.
Media Relations
Media relations are developing and managing relationships with news media members to share the newsworthy information. 

The goal is to generate positive publicity for an individual, company, product, or service. Good media relations skills can help individuals and organizations tell their stories to engage the public and build credibility.

We work with top-tier, national brands and emerging businesses to put them at the forefront of the news and help them build their brand. We know how to get your story told.
Brand Monitoring
Brand monitoring is the process of tracking and measuring the online conversation around a given brand. You can do this by various methods, including search engine monitoring, social media listening, and industry news aggregators.

Businesses can better understand who is talking about their brand, what they are saying, and where they are saying it. Companies can take action based on that information to further engage with their audience and improve their marketing strategies.

We are a company that empowers businesses to track, measure, and protect their online presence. Our patented technology crawls the web to collect data on brands, including social media, news, and blog content.

Business owners can monitor their brand's health and compare it to other brands using an easy-to-use dashboard. Our clients include some of the world's largest brands and agencies.
Social Media Management
Social media management has become a critical part of any organization's marketing and communications strategy. It allows businesses to connect with customers and clients more personally, fostering long-term relationships that can be extremely beneficial. 

Social media can be overwhelming and time-consuming. It's essential to plan to ensure that social media used efficiently and effectively.

Oxygen is the leading social media management platform. We empower businesses to grow their social media presence and connect with customers in a more meaningful way. 

Our intuitive platform makes it easy for businesses of all sizes to create and publish content, schedule posts, track growth, and more. We offer a suite of tools to help businesses of all sizes take advantage of social media and connect with customers more meaningfully.
Online Reputation Management
Online reputation management controls and influences a person's perception or brand's online image.

ORM is possible to suppress negative search results, create and promote positive content, and damage control measures when negative content appears. 

The ultimate goal of ORM is to achieve a good or excellent online reputation for a person or brand. We've helped businesses of all sizes protect and improve their online reputation for over a decade. 

We know how to sculpt the conversation around your brand, so you can focus on what you do best. We've got your back from removing negative content to building a positive online presence.
Content Marketing
Content marketing is creating and sharing content to attract and retain customers. 

When done well, content marketing can help businesses increase their website traffic, generate leads, and boost sales. However, producing quality content that engages readers can be a challenge. 

At Oxygen, we believe in the power of content marketing. We believe that great content is key to engaging and inspiring your audience. 

We work with you to create content strategically aligned with your business goals and target the right audience. 

From blogs and social media posts to website copy and e-books, we help you create content that engages, informs, and converts.
Why choose Oxygen for your PR Services in Bangalore?
We're a full-service agency that provides public relations services in Bangalore. Our experience includes launching new products and services, building brand awareness, and creating exposure for companies in Bangalore's tech, healthcare and lifestyle sectors.

Our proven method combines creativity with smart media strategies to tell your story in the best way possible to the right people. 

We have partners of experienced PR professionals in Bangalore who understand your business and develop a tailored PR plan that delivers results.

We can help you reach your audience and achieve your desired results, targeting key media outlets or crafting compelling stories.
Event Publicity
Event Publicity is ready to perform great publicity for you and your business! Let us help you take your company to the next stage by getting the word out. We have the connections, drive and dedication to make your logo stand out!
Media Relations and Engagement
We provide custom, targeted writing to help you organize your pitch and pitch it to the public. Our writers will create a press release for you, ensuring your story delivered effectively to the media.
We have Reliable Team.
The reliable team is a dedicated media portal for those looking for a dedicated media partner for their business. We have an excellent rapport with some of the best media houses in the country. With our years of experience in media, 

We can generate successful campaigns, thereby empowering our clients and satisfying them with the world-class media services they deserve.
We are affordable and transparent.
We believe that transparency should not come at the cost of quality, 

Our excellent PR Services in Bangalore allow you access to affordable rates for our services and packages no matter your budget.
We are fast, efficient, and innovative.
The oxygen team's fully equipped with the latest tools and techniques to help you outgrow your competitors. We also have 24/7 customer support; just waiting to hear from you!

Contact us today to inquire about our PR services in Bangalore.