Search Engine Optimization is one of the best activities for marketers to expand their business through online channels. Marketing is key for establishing any successful business and SEO Hacks Rank High 2021 will help to achieve the goal faster. Hence, SEO plays a huge role to grow your business.
What is SEO?
SEO is a technique that optimizes your sites. It brings your web pages to the top in the Google search engine result page or Google SERP. It helps in bringing the traffic to your site which is important to generate healthy revenue as well.
What are the latest google optimization method to rank faster?
It is important to understand what Google wants, the current trend, hacks, and tips to compete with your competitors. You just can't follow the old rule of google, you need to update your business model and the marketing strategies with new SEO hacks.
You should also be aware of the Google penalties and the latest google algorithm. Knowing these things will help you to do google SEO effectively. Also, if you are aware of a recipe for google and Google Algorithm update. You can bring your targeted web pages to the latest google SERP in less time.
The year 2020 is almost ending and so do the proven blog SEO hacks and tips that might become older. The year 2021 is all set up to bring up the most effective and new SEO google ranking hacks with proven tips. Let's see all the important website ranking factors one by one.
Top 34 SEO Hacks Rank High 2021 which will rule the upcoming year
There are plenty of old SEO hacks and tips. There are a lot of SEO hacks that are new and will implement in the year 2021.
1. Spot and amend the low performing pages.
Without wasting much of your time, you can start identifying the low-performing pages, replace them with fresh and unique content. There is a content editor tool that helps you to spot the low-performing page easily. This activity will help you to get faster google rankings.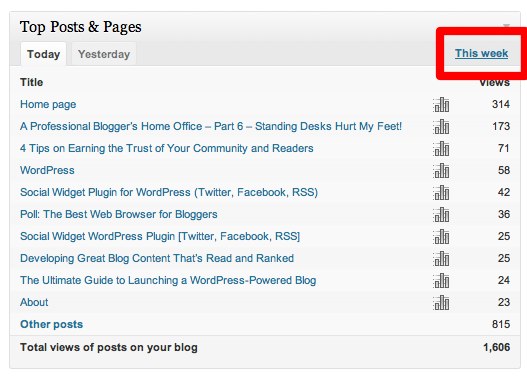 Like you can check the quality of content, the total number of words that the page contains, minimal backlink page. Identify such pages with poor search traffic of the page, less shared pages on different social media platforms, old pages. Once you identify such pages, try to target a new word, fresh content, and can use that page once again.
2. Make sure to place the primary and secondary keyword in your content wisely.
Research about the keywords, as it is not only helps to generate the traffic but to understand your audience better. It is important for you to understand your audience about what they want to read. Then you would be able to create quality content and place the keywords keeping the demand of audiences in your mind.
Writing is dependent on a balance between the content and keywords. Your keywords should be in such a manner that they will become easy to read in one flow. Your keywords should come up naturally and by just a glance without putting any extra effort to spot the keywords. To get better keywords ideas, you can also follow the top SEO trends graph.
3. Impact of voice search query on SERP.
It has come a long way and as the technology has progressed, the global voice search query has gotten more popular. Make sure to optimize for voice search SEO and optimize for CTR. You can use readable keywords and go for the longer phrases that people use on daily basis.
Make sure whatever the phrase or keyword you place for the voice search, it should be easy to read. A difficult word or sentence which are not easy to pronounce might not show the desired result in case the audience pronounces it wrong. Adding voice search in your consideration can highly increase organic CTR (Click Through Rate).
4. Displaying image rather than or along with the plain text content
In the future, it may happen where people would buy the product using the images of the product. It is the best SEO Hacks Rank High 2021 that helps to draw the attention of the audience from text content to image. It can easily attract the audience and creating rich-featured snippets will be a plus point. Users opt to click on the image rather than clicking on the plain text content.
The users search stuff on the search engine. The search happened on Google Maps along with google SERP to get as much information as they could get. Hence, there is a higher chance that adding a virtual image of the related search might attract an audience.
5. Including the video will add an advantage.
The inclusion of video in a search engine along with rich snippets will add an advantage. It is the best way to grab the attention of the audience. Creating video content is not that difficult either. It is easy to use and it is very effective. Create the video content with the name of the channel and description and placing the keywords is important here as well.
You can post your video with a blog post introduction by targeting the right keywords. Backlinko post also will be a very helpful platform to you.
6. Give priority to the data and analytics.
Using the Google Analytics tool is another thing under SEO Hacks Rank High 2021. It let you spot different source such as;
Referral sources
Page loading items
Bounce rates
Redirects
Response errors
Indexing
Where data science helps you understand different campaigns, Buyers, and in creating different targeted messages. You do not have to do all these things on your own. There is an SEO analysis tool to perform this task.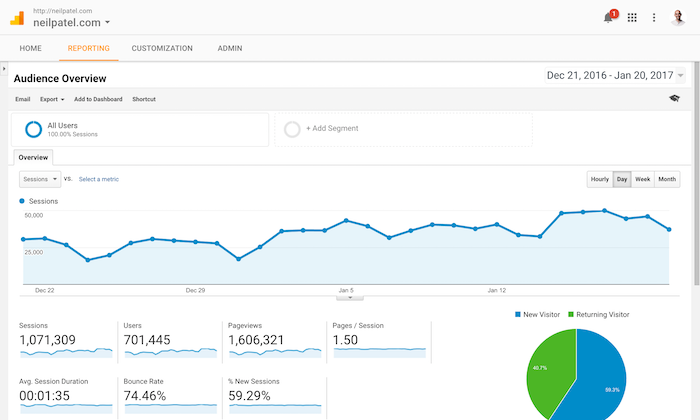 The SEMrush SEO toolkit allows you the luxury to handle everything. It can provide you with the following data:
On-Page SEO
Technical Optimization of website
Keyword Suggesions
See the list of Trending Topics
Building the quality backlink
Success rate
You should There are significantly more things that will make your task easier to get ranking a bit faster. It has a lot of other advantages as well which might be very handy for you as well.
7. For mobile or small screen users.
Mobile indexing started a long back time ago where websites create content and websites of different versions for mobile use. Since mobile is easy to carry anywhere you want and can handle easily. In the year 2021, it is expecting that mobile SEO will set up the game for new and handy marketing strategies.
It will help you to optimize your page to AMP up to your mobile speed by implementing minimal codes. Adding some unique effects and features to your mobile page can be handy.
8. For snippet, make sure your content should be rich.
Make sure your content should be highly rich for the featured snippet. It is another important SEO Hack to Rank High 2021 to show rich-featured snippets in SERP. Who doesn't want their content should be in the first position? Ensure that every point and strategy should have a definite pattern that the search engine follows strictly.
Just like Keywords, in the heading, the snippet is important too. Include the proper keywords and brand in the SEO title. Along with the title and content of SEO, Start optimizing the relevancy of the heading as well. Do not abide by any rules of a search engine, follow the guidelines of search engines. Come up with the best meta description and keep yourself updated.
9. Understand the SEO in the easiest form.
SEO Hacks Rank High 2021 includes not divert your mind from understanding the basics of SEO. It is important to understand the basics of SEO. You do not have to jump on to the next level without having proper and basic knowledge of SEO.
Just like to become a doctor you have to school first then college. To understand the different hacks and tips of SEO, you need to first understand the basics of SEO. It is the base and the fundamentals you can't skip the fundamentals.
10. Keep checking your website.
Keep checking your websites twice a week or if possible.
Like reviewing your page, content, and meta description and compare them with your competitors from time to time. These will help you to understand your success and failure and help you to improve the quality.
11. Promote more and create less.
You should focus more on promoting your brand and less focus on creating unwanted content. Create less but make sure you create quality content to attract the audience.
Make your content easy and very clear to read by users. Also, you should allow sharing on different social media platforms using some plugins.
12. Track your progress.
Tracking your progress will allow you to know whether hard work is paying off or not? If you find no progress then you will find a way to improve. If it is working fine then you can keep up the good work going. Evaluation is necessary to determine the overall performance.
13. Do not miss your footer.
Focus more on footer links, than putting a lot of text about brands and images of the product. You can link your value add page rather than using product pages.
14. Inclusion of right tags.
In the list of Website Optimization Hacks Rank High, Search Engine Optimization Tag is another factor. The tags section works significantly for your tubes references as well. Try your tag with as many variations of keywords as you can.
You can also follow the same thing to rank YouTube videos. Likewise, you can bring huge traffic to your website by doing Youtube SEO. The more view on YouTube you get, the more traffic you can bring to your website.
15. Make a balance between DF and NF backlinks.
Backlinks play a huge part to deal with SEO, make sure you create a quality backlink.
There are two types of backlinks that you can create.
Do follow (DF)
No follow (NF)
Where do-follow backlink is better than no-follow backlinks. But you need to create a balance between both. If you focus on any one segment only, it might be a problem. The SEO Algorithm will understand that you are taking the help of robots.
16. Using meta description and clean URLs.
Google will understand your content from the meta description and your URLs. It must be created based on the topic and is user-friendly to read.
Therefore, your URLs and meta description should be clear and concise and do not miss targeting your keywords as well.
17. Fasten the speed of times.
The more time it will take to load the web pages, the higher will its bouncing rates. Nobody wants to stay on the page which takes a hell of a lot of time to load. Visitors will immediately leave the page so, your SEO ranking depends upon the speed of loading the page.
18. Check for any 404 pages.
It is a very common mistake that people do not often notice. Check that visitors visiting your page aren't 404. If there are any broken links or dead links then redirect them to a live URL. Or you can remove such dead page URLs from the index by informing crawlers. In either case, you must fix the 404 error as soon as possible.
19. Stop using lengthy content.
Do not use very lengthy paragraphs, instead use healthy and quality content. The visitor wants to read less but at the same time, they want all the information as well.
So, make sure your content must be properly optimized using subheadings, bullet points, etc. Any section should not go more than 300 words. Also, the overall length of the article should be of ideal length loaded with all the relevant information. The key point of SEO Hacks Rank High 2021 is to provide the solution to the query of user search.
20. Avoid using huge images.
Displaying images is perfect and a good way to attract visitors to text-based content. But make sure not to use the huge image. Use an ideal size of the image, neither too big nor too small. Just make sure the image you display should be of a high-quality image.
21. Focus more on uploading short but high-quality videos.
Videos are always a good option to grab the attention of visitors from text and image-based content. But there are certain things you need to take care of it. The length of the video should be high but the quality of the video should be high.
22. Maximize your click-through rates.
It's pointless to be on the top if no one clicks your sites. Hence, it is important to increase your click-through rates.
23. Start with free SEO tools.
If you are a beginner and want to use SEO tools then I would recommend starting using free tools. Free SEO tools are the best tool for those who have a short goal. For long-goal, you can pay a certain amount to use the SEO tools.
24. Add your Brand on Google My Business
Listing your website on google my business pages can also help to bring the customers to your local stores like restaurants, malls, outlets, etc.
25. Keep checking Google SEO Algoritm updates
You should also keep follow the latest google SEO algorithm and google official blog. It will help you to be updated to optimize any site for search engines like Google and Bing.
26. Don't forget to follow LSI techniques
LSI stands for Latent Semantic Indexing. Synonyms and LSI is a bit similar which helps the Bing and Google search engine to understand the relevant words. You can use LSI keywords to help the Google crawlers with reading similar words related to your targeted keywords.
If you are going to promote a local business account, you can create some long-tail keywords to target. It will also help you to get a higher CTR on Google SERP.
27. Create your Business Account on Top Directory Sites
Either you are optimizing your website for local business online or the global market. You must list your product, service, or brand information on high DA (Domain Authority) directories. Yelp, Yello Pages, Bing, Yahoo is a few mentions of the top directory listing sites.
You can search for more such sites and list your business page there to earn high traffic to your website.
28. Follow the Google Trends
From time to time, you must check the Google SEO trends and try to adopt some topic from there. You can follow some topics from top SEO trends and optimize your Google sites accordingly.
Following important SEO trends will increase the chances to brings a few pages to the top of the Google search results page (SERP).
After following the SEO trending topics, you can check the result in Google Analytics later. You will see that the CTR has been drastically increased to your website.
29. Secure your domain with SSL Certification
If you haven't yet bought the SSL certificate then you must go for it. Nowadays, the users are smarter than you think. Before purchasing anything, they check whether the site is SSL secured or not?
Once you avail of the SSL certificate, you own the user's trust towards your site establishment. Also, it will help you to achieve a higher CTR.
30. Focus on Internal Links
Using external links inside your article is fine but you should focus on the internal links as well. Connecting 2 or more articles followed by internal links is the key of link building strategy.
You must be aware of the Internal link-building tactics along with the value of do-follow or nofollow link.
31. Read the case studies to your competitors
After giving a lot of effort, are you still unable to optimize your site to bring higher on SERP? In such a scenario, you must search for case studies and examples on the internet.
Probably, someone had already faced the problem and shared the solution in the case study.
32. Use Heading Tags
Format your content by separating with h1, h2, h3, h4, h5, and h6 tags. You can use the H1 tag to assign the title. And then use h2 tags to assign sub-headings. H₂ or H₃, both are suitable for subheadings.
Likewise, you can use other heading tags onwards.
33. Look for Guest Post
Guest post is a bit problematic to get approval. You can write a unique piece of article to publish on backlinko posts or other popular guest post sites. You can earn mass traffic consistently from such guest post submission sites.
34. Join Question-Answer Forums
To increase the site traffic, you should go answering questions forums. An example of such a question answering site is Quora. You can create some question keywords and search accordingly on google. And then you can submit your answer on the relevant questions on a few sites.
To increase your site popularity, you can also create a list of question titles, question keywords or questions to ask. And then publish on the relevant forums to get the answer.
Other SEO Hacks to rank higher on Google SERP
Apart from the above given 23 SEO hacks, following Google Eat Principle will Rank Higher your website. You can also do a deep performance analysis using Google Analytics free tool.
As we know, the Google SERP feature page is decided into sections. Like it displays ads and googles optimized websites at a time. If someone is bidding on a targeted keyword then google will display those sites first. And just below the Google Ads, your site can appear. As Google has also other tools like Google Ads, you can use it to bring instant traffic to your site.
Executing google December guidelines will be more useful if you can take the help of other tools as well. A few open sourced google tools include google developers, google discover, Google Analytics, google listing. You can get more recipes for google optimization using Google Maps, google free web page creation, google blogger and all.
A recent survey based on 11.8 million google searches revealed that if you are creating short URLs, your ranking chances are higher.
To rank in Google SERP, obviously, you shouldn't ignore creating high-quality content. These are the key google ranking hacks to get the position faster in google listing.
Final Verdict
I Hope, you have got enough SEO Hacks Rank High 2021. Now it's time to cross-check the present status of your website. And then go with all the tips given above and try to optimize all the possible things there.
Trust me, it will give you an instant boost to the ranking of your website by doing simple things. After following the search engine optimization hacks, come back here and share your experience below. We would love to hear if any information is fruitful to you.