Professional SEO for Law firms in Bangalore and get your free Consultation.
OXYGEN provides high quality SEO for Law Firms in Bangalore to achieve amazing results and brand awareness.

The legal industry is booming in Bangalore, and firms are looking for ways to get an edge on the competition. 

One method to do this is by optimizing their website for search engines. SEO, or search engine optimization, is a process that can help websites rank higher in search engine results pages (SERPs). 

This improved visibility can lead to more website visitors, translating into more business for the law firm.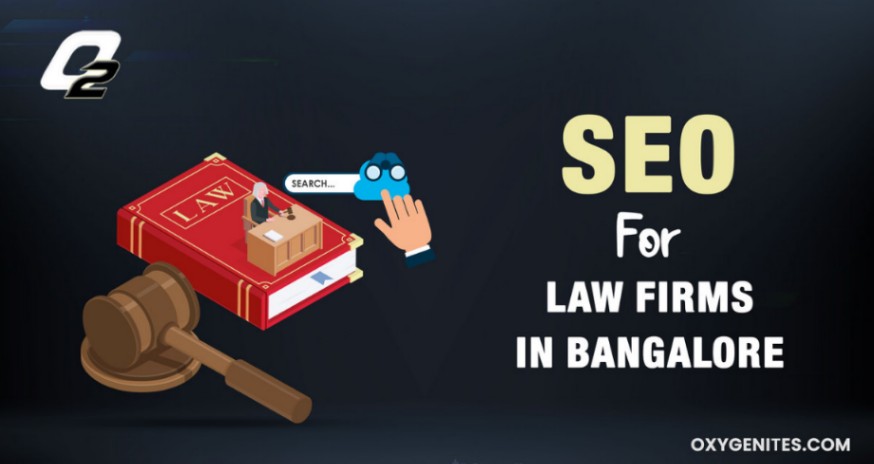 One important factor is the use of keywords. Firms can use keywords throughout their website, including the title, headings, and body text. 

Additionally, they should ensure that their website is well-structured and easy to navigate. This will help visitors stay on the site longer and increase their likelihood of converting into clients.

We are a full-service SEO company that helps law firms in Bangalore achieve better search engine visibility and online presence. 

We offer SEO services to help law firms rank higher in search engine results pages (SERPs), get more leads, and grow their business. 

Our SEO skillful professionals have many years of experience helping law firms achieve top rankings for their desired keywords and phrases. 
Our SEO Services for Law firms in Bangalore
Over the last few years, we've built a solid reputation by offering a complete range of SEO services in Bangalore. 

Our professionals have gained years of experience in the market; as such, we can provide effective SEO services for law firms in Bangalore.
Keyword research
Law firms should carefully consider the keywords they use in their online marketing, as improper keyword selection could decrease website traffic and fewer leads. 

Keyword research associates the words and phrases that potential clients are likely to use when searching for legal services. 

Effective keyword strategies should employ keywords with high search volumes and low competition levels, increasing website traffic and more leads.

Our unique methodology considers searching volume and competition and the relevance of those keywords to your practice area. 

In addition to our keyword research services, we also offer various content marketing services specifically tailored to law firms. 
Website optimization
The website of a law firm is the online face of the business. It is often the first impression potential clients have of the lawyers and the law firm. 

The website must be optimized appropriately to appear high on search engine results pages (SERPs) and provide a positive experience to users.

Several things can be done to optimize a law firm's website.

We help our clients perform better online visibility, leads, and conversions through our suite of services, including web design.
Content Marketing
Law firms are no strangers to content marketing. Producing compelling content is one of the most effective ways to attract new clients and build a strong online presence. 

However, many law firms struggle with creating relevant and engaging content for their target audience. 

Our team of experienced writers understands what it takes to create content to engage potential clients and convert them into leads.

We will also provide examples of effective content marketing strategies that other law firms have used to achieve results.
Local SEO
Law firms are often in competition with each other for clients in the same geographical market. 

To stand out, they need to have a strong online presence. One way to achieve this is through local SEO. 

Optimize the law firm's website and online listings to be higher in search engine results (SERPs), where local searchers search for legal services.

We help law firms increase their organic search traffic, leads and revenue through our unique and cutting-edge Local SEO services. 

Our company is familiar with the needs of law firms. We have the knowledge and experience to help you rank at the top of Google using your most important keywords.
Link Building
Law firms are unique in that they have to be extremely careful about the links they build. 

Links must be from high-quality sites but also reliable sources.

Too many low-quality or irrelevant links can hurt a law firm's website rather than help it.

At oxygen, we build links that matter. Our white hat tactics guarantee high-quality links that boost your site's authority and organic search traffic.
Why is SEO for lawyers so important?
SEO is a technique that boosts your site's search results rankings on all major search engines. 

It allows you to stay in line with popular search engines like Yahoo, Google, or Bing. This will enable you to show up for potential clients who search for your services.

Good SEO helps potential leads discover your practice and increases the likelihood of becoming clients.

For lawyers, online visibility is key. The reason is simple: potential clients increasingly use the internet to find legal services. 

It is good news that you have many options to improve the ranking of your website on search engine results pages.

This could be the difference between a highly ranked site and high traffic. Review your link profile free of charge. 

Best Law Firm SEO understands that getting a handle on who is linking to your site can be tricky.

SEO will result in more traffic to your website. This will increase the number of phone calls to your law firm and improve conversion rates.

SEO is about identifying your target audience's needs and designing your site and content accordingly. This helps you build trust with search engines and current and potential clients.

Your law firm's website should be optimized, so search engines can understand it and your potential clients easily navigate it.
Why Choose oxygen as your SEO for Law firms in Bangalore?
Our firm specializes in helping law firms such as yours to increase their recognition and expand their client base. 

We will identify your target market, what type of searches they use online, and where they occur. 

Then, we use the data to develop a strategy that delivers the results we want. We use top-notch marketing strategies that have been proven to work for law firms and attorneys.

Get in Touch with us today to learn more about our SEO for Law firms in Bangalore.