Get help from Social Media Marketing Agency In Bangalore To Generate High Quality Leads | Provide SMM Services over 1000+ In Bangalore.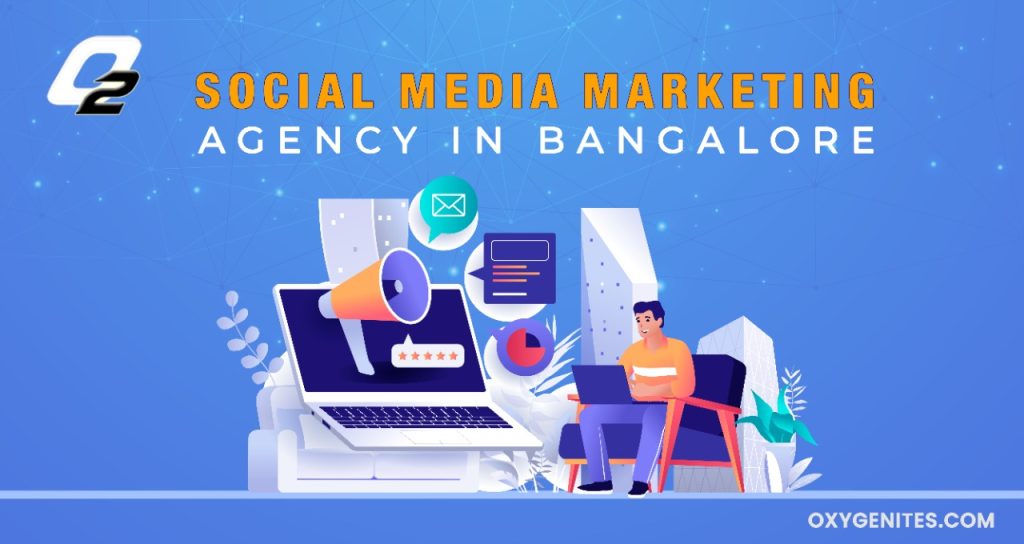 Bangalore is a great place for social media marketing agencies. The city has a young, vibrant population that is social media. There are also many entrepreneurs and startup owners in Bangalore who are looking for the latest and greatest in social media marketing services. Our Social Media Marketing Agency in Bangalore will surely help you to scale your business.

Here at social media, we pride ourselves on being the top social media marketing company for both small and large businesses. Our Facebook and Instagram channels are constantly updated with informative, educational, and engaging content. We have the perfect solution to help your company grow its online presence and reach more people through social media marketing. With our team's in-depth knowledge of the latest trends
What Is Social Media Marketing
Social media provides a method to connect with your target audience on different platforms. You can use social media for career building on LinkedIn, general socializing on Facebook or Instagram, or get content out on Twitter. Social media marketing uses these platforms to reach your target audience.

It's more important than building your brand value. By increasing the number of leads you generate, you can drive more relevant web traffic to your site and boost your bottom line.
Benefits of Social Media
Social media can provide several benefits for your business. It can help you connect with new and existing customers, create brand awareness, improve customer service, and better. Social media exists as one of the most cost-effective marketing tools available.

When used correctly, social media can be an incredibly powerful tool for businesses of all sizes. However, it's important to understand the different platforms, and best use them for your specific business. And above all, remember always to be social – engage with your audience on these platforms to create a valuable connection with them.

In addition, social media can help businesses build brand awareness and create a community of loyal followers. By understanding the different benefits of social media, companies can better harness their power to reach their goals.
Why Do You Need Social Media Services For Business?
Social media services can benefit any business, whether a small mom-and-pop shop or a large corporation. Regardless of the size of your company, social media can assist you in connecting with more customers and growing your brand. Here are five reasons why you need social media services for your business:
Increased Exposure:
With social media, you can reach more people than ever before. By communicating your content on social media, you can expose your brand to a wider audience.

Nowadays, social media exists as one of the most important tools a business can use to expand its reach and find new customers. Services like Facebook, Snapchat, and Instagram give your company the ability to connect with potential buyers directly. By setting up a social media account, you can greatly improve your business.

Social media gives businesses the ability to communicate with more people than ever before. Billboards and newspaper ads are no longer as effective as social media in reaching out to potential customers. Businesses that utilize social media can target their specific customer base and create a connection with them, which can result in increased profits.

With social media, you can reach more people than ever before. This is an excellent way to connect with your customers and answer their questions. If you solve customer problems quickly, other customers will see that and be more likely to buy from you.
Which is better social media marketing or search engine marketing?
Social media provides a way to reach more people than ever before. SMM (social media marketing) is an important part of SEM (search engine marketing). Both SMM and SEM are aimed at increasing visibility in search engines. SMM is more focused on marketing websites on social media, while SEM encompasses methods that attract traffic from search engines, like paid search advertising.
How is social media marketing done?
With social media, companies can communicate with more customers than ever before. Social media marketing uses social media and social networks for marketing a company's products and services. It allows companies to engage with existing customers and reach new ones by promoting their culture, mission, or tone.

When done correctly, social media can exist as an extremely powerful tool for businesses. It allows companies to engage with existing customers and reach new ones by promoting their culture, mission, or tone. Additionally, social media can help businesses track customer sentiment and develop better products and services in response to customer feedback.
Conclusion
Are you looking for a social media marketing agency in Bangalore? Look no further! We are a full-service social media marketing agency that can help you with your marketing needs. From Facebook marketing to Twitter marketing, we can help you reach a wider audience and grow your business. Reach us today to learn more about our services or get a free quote.

Oxygen is India's leading social media marketing agency, and we offer a full suite of services from strategy to execution.

We have expertise in social media marketing, including strategy and management, content creation, influencer management, and creative execution. Our team of experts will create a campaign for your business needs — because we're passionate about what we do!
A strategy that drives success
We are experts in social media marketing. We have successfully executed campaigns for brands like Honda, Amazon and Sony and seen the ROI ourselves. Show us the budget, and we'll show you the results!
A team with a mission
Our in-house team comprises experienced strategists, content writers, community managers and social media managers. We provide end-to-end solutions that help you grow your brand's influence on social media.
A one-stop solution to all your needs
We offer a wide range of services, including strategy, content generation, community management, live & automated marketing campaigns, as well as for analytics & insights. This way, you don't have to go anywhere else!
Takeaway
Social media is the most efficient form of marketing, and it allows customers to connect with the company. This allows social media to grow profits because it is an interactive medium.