Snapchat is a one-stop solution for social media lovers which allows you to do multiple things inside the app. A few of them are, sharing live snaps and videos using some filters, chat with friends, do some group discussions, and a lot more. If you are a content creator instead of a Snapchat viewer then a verified Snapchat profile would be helpful to you. If you are willing to get popular on the platform, it can give you a quick boost. But the question is, does Snapchat Verification Service really work?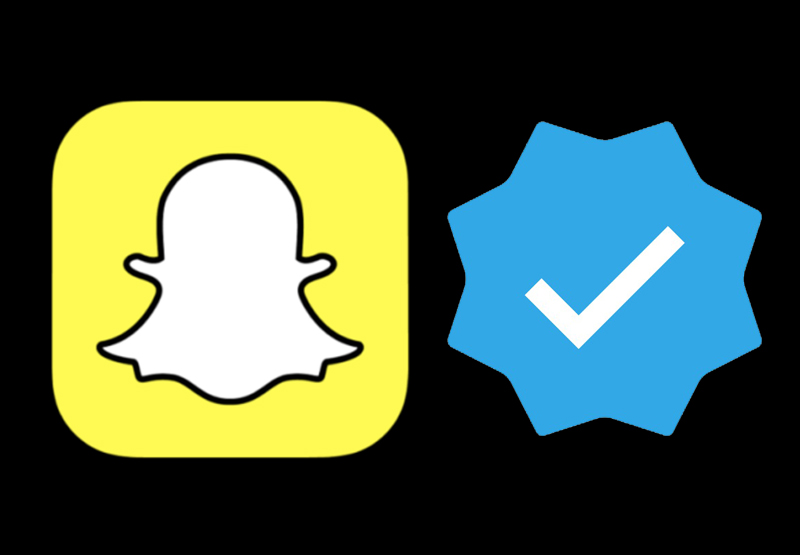 Well! To know the reality, we would request you to go through the below-given information. It will give you clear ideas that either such social media profile verification services work or it is just a marketing stunt. You will also know the popularity of Snapchat and ways to earn a verified Snapchat emoji.
History of Snapchat
Snapchat was founded in September 2011 and was initially known as Picaboo. And then, consistently it is getting popularity and now has a huge user database. To date, the main assets of Snapchat are more than 4000 existing employees who are managing the platform smoothly.
Did You Know Why Snapchat Is So Popular Around The Globe?
Several Snapchat research shows that why it's so popular in Asian, American, European, and African countries. Let's see a few things which will give you clear ideas and also influence you to join Snapchat if still, you haven't joined.
Snapchat is known as worlds 13th largest used social media application over the internet followed by Youtube, Facebook and Twitter.
It is the 6th most used chatting application (monthly active users 538 millions) after What's App, FB messenger, WeChat, Telegram, etc.
Snapchat have the highest user database from the USA followed by India, France and the United Kingdom.
More than 319 Millions daily visitors are there on the Snapchat.
Around 5 Billion videos and photos are being published every day.
Over 18 billion videos get views every day.
More than 60% of Snapchat users are female and around 40% are male users.
As per the existing database, published stuff in the last one-hour will take you more than 10 years to view all.
Around 80% of Snapchat users are less than 34 years old men or women.
How do professional help you with Snapchat Verification Service?
We would like to make one thing clear that no-one can give you a guarantee to provide a certified Snapchat badge on your account. If any agency or social media profile verification firm is telling you to do so, then please be aware. Because it might be a lead generation tactic, as there are no ways to buy the badge after paying some amount.
However, an honest social media profile verification agency will never cheat you by saying such an awful statement. But definitely, the companies like Oxygenites will help you to proceed step-by-step to get the real Snapchat emoji on your profile. Fortunately, if you are a celebrity or a business brand, you must consult a trustworthy firm. They will help you to earn a Snapchat blue tick profile under professional guidance.
How to apply for Snapchat Profile Verification by Yourself following only 7 tips?
As we said earlier, you must go under the supervision of a skilled Snapchat Profile Verification Service provider agency. They will help you to earn Snapchat emojis in less time with less effort. However, it doesn't mean that you can't do it yourself.
Of course, you can! But as there isn't an option to manually submit your profile on Snapchat for approval, you can do the following activities. It will increase the chances of getting your account verified in less time. Coincidently, if you are also a TikTok influencer then the same methods will work like TikTok Verification Service guidelines.
Complete your profile with real information
Optimize the profile pic, names and other information based on your brand or individual identity.
Always prefer to publish high-quality videos or photos without compromising in pixels and size.
Share your published content on multiple social media platforms if you can. A few popular and handy social media platforms are What's App, Facebook, Instagram, Youtube and Twitter.
Do some activities on like-minded channels and ask them to favor you in the same way.
By hook or crook, try to earn 50,000 plus views on your every post to increase the chances of getting Snapchat profile verification.
Keep sharing some real-life moments or behind the scene footage because users take interest in knowing the hidden facts.
As a pro-tip, after doing such activities for a few months, you can manually chat with the Snapchat team. And there, you can claim that someone else is using your creativity. But do it with honesty, which means if you truly face such issues after being popular. In this way, the dedicated team will visit your profile details. And if they found something actually wrong then definitely, they will give you a blue tick on your profile.
Final Thoughts
Hope you have found this piece of the article very informative. We are sure, that if you follow this pro guidance, you can earn a Snapchat verified profile very soon. However, if you stuck anywhere or looking for further help, then don't hesitate to contact Oxygenites. We would love to provide you with Snapchat Verification Service followed by working ways to get the same.