Link Copied Successfully
Best Web Developers in Hyderabad
If you can relate to the latter, a corporate web design team is worth considering. Here's what you need to know about choosing the best Web Developer in Hyderabad to website design for your business.
Test Your Website's SEO Score For Free!
Web Developers in Hyderabad
Whether you're a small business owner or a large corporation, a professionally designed and built website is crucial. A website is an effective tool that can reach your target audience, establish credibility, and generate leads.
Websites can be found everywhere. They are an integral part of our daily lives, conscious or unconscious. 
They're growing in importance and becoming more prominent. Behind every website, a team makes it all happen—they design and code websites. 
They also make sure that the sites work on different devices. It's a demanding job with many opportunities to learn and grow.
Oxygen is a web development studio based in Hyderabad, India. We build beautiful, responsive websites and web applications using the latest technologies. We are a team of experienced developers who love coding and making awesome stuff.
Oxygen has everything you need to develop web applications. Our courses, tutorials, tools, and communities offer everything you need for a successful career. You can be the web programmer you've always wanted to be with oxygen.
We are a web designing company in Hyderabad. We offer custom web design and development services, SEO services, Social Media Marketing services, and many more. 
What do web developers do?
Web developers are responsible for developing, designing, and maintaining websites. They are experts in various industries and can create websites for individuals and organizations.
Most web developers have a bachelor's in computer science or a closely related field. They must be proficient in web design, programming languages, and user experience. A variety of technologies and tools must be used.
Our experienced team of web developers in Hyderabad has the knowledge and skills to create websites, mobile apps, and eCommerce stores that will meet all your needs.
 We have worked with many businesses, large and small, to help them succeed online. We recognize that every company has its own unique needs. 
Our developers' experience means we have the expertise and knowledge necessary to help your company succeed online.
That is why we spend time familiarizing you and your business to create the perfect website or app.
Our Web Development Services
Here are the Web Development in Hyderabad which we offer:

Web Design
Web design is the process of creating websites. It encompasses the design and development of the website's content and code. Web design is always changing, so new trends and technologies emerge. We design beautiful websites that help our clients achieve business goals. Our experts will work with you to determine your specific needs and create a website that best represents your brand. 

Digital Marketing
Digital marketing involves using the internet or other digital platforms to sell products or services. It is an essential component of any web design strategy. Businesses can reach new customers and increase brand awareness. It can also help drive sales and increase revenue. We create stunning, effective graphic designs. We manage all aspects of the design process from start to finish so you can get on with what you do best, running your business.

Social Media Marketing
SMM is an online marketing technique that uses social networking sites as a marketing tool. Web design is an essential aspect of social media marketing. A well-designed web design can make you stand out and attract more customers. We help businesses expand their online presence by creating stunning websites and executing effective campaigns by using social media marketing.

Web Development
Web development is the process of creating a website. It refers to developing a web application's front-end (or client-side). This code is what runs in the user's web browser. Developers of a Web application's back-end (or server-side) are usually different people or teams. We love creating effective and beautiful websites that help our clients accomplish their business goals. Websites that we make go far beyond great design and functionality.

SEO
Creating a website with visual appeal and functionality can take a lot of work. Designing your website in a search engine optimization (SEO-friendly) manner is essential.SEO in web design creates sites to rank higher in search engine results pages (SERPs). Our innovative web design and top-notch SEO services in Hyderabad are just a few of our many benefits. As such, we understand what it takes to get your company the desired results. 

Ecommerce Design Development
Ecommerce design development involves the process of designing an online store. It consists of the creation, layout, and implementation of the store. Ecommerce design development involves a complex process. It requires various skills, such as web design and user experience. We provide high-quality eCommerce design and services to all businesses.
What Makes us the Best Web Designing Company In Hyderabad?
Oxygen is an online web design and development firm based in Hyderabad. Our passion is helping businesses grow online. We believe in using current design trends and technologies to create beautiful, user-friendly websites.
Website designers in Hyderabad who are quality-oriented
Oxygen is a leading website designer in Hyderabad. We can help you develop a website that suits your needs and helps propel your business forward.
Creative Web Development Company in Hyderabad
Oxygen is A leading web development firm in Hyderabad specializing in responsive websites. It can't respond to and resize itself depending on what type of device it's being used in. Web developers and designers are experts in creating dynamic websites that deliver consistent results.
Rapid response
Remotely logging in to your server or PC can resolve many issues quickly without waiting for a technician to come to you.
Experienced
We have Years of IT outsourcing have given us a broad range of experience in various technologies, industries, and applications.
100% Satisfaction Guarantee
We want you to be completely satisfied with the services we provide. We will do what it takes to make your experience a pleasant one. No hassles, no problems.
Contact us today to learn more about how we can help your business grow online!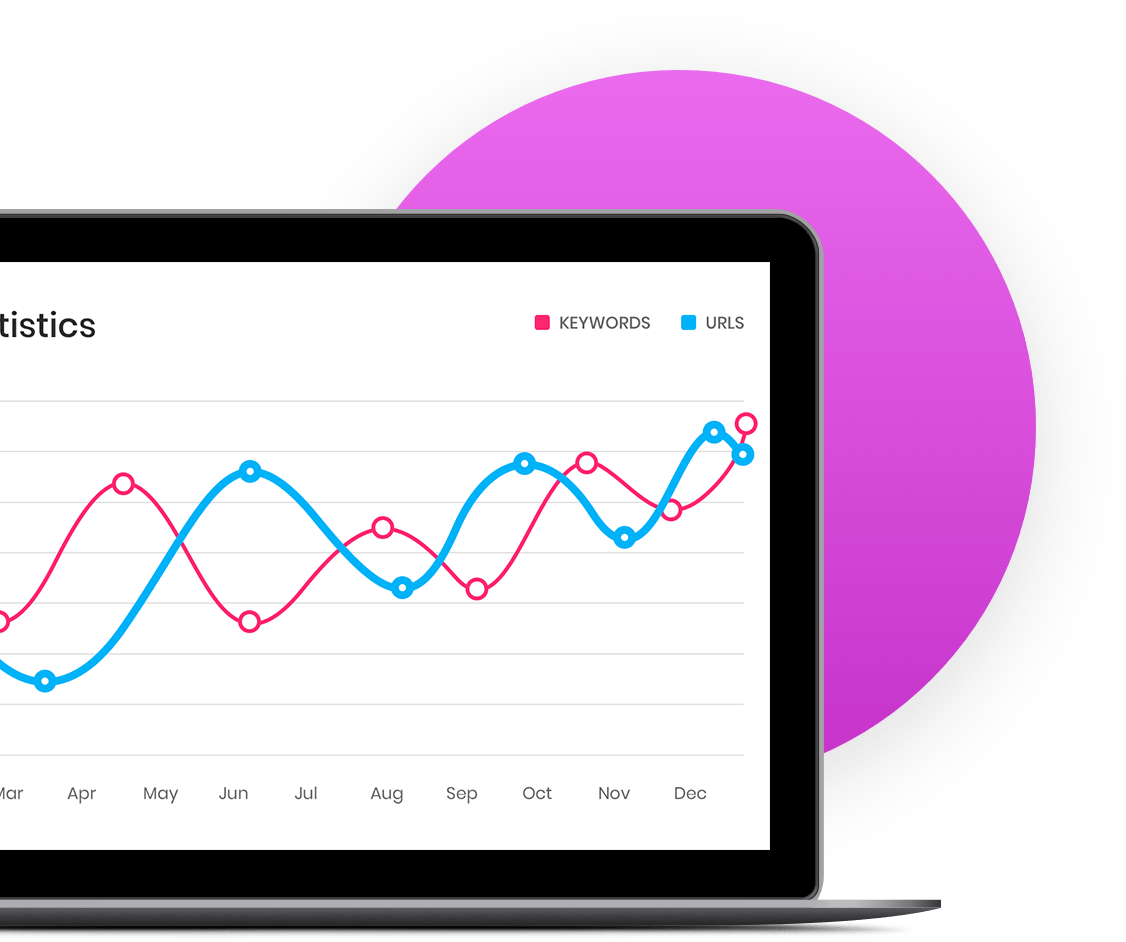 Web Developers in Hyderabad
Take your business to the next level with Our Hyderabad's best web design services.
Oxygen is a full-service web design and web development company. We have a team of experienced web developers and designers who can help take your company to the next level. 
Our services include website design and development, eCommerce websites, app development, SEO, and mobile app development. 
We are a well-established business with clients including small businesses and large corporations. 
We are 100% Indian and have offices in Hyderabad locations like Madhapur, Kukatpally, Narsingi Gachibowli, Hi-tech City, Malakpet, Ameerpet, Uppal, Kondapur, Nizampet, Kachiguda, Sanjeev Nagar and many more.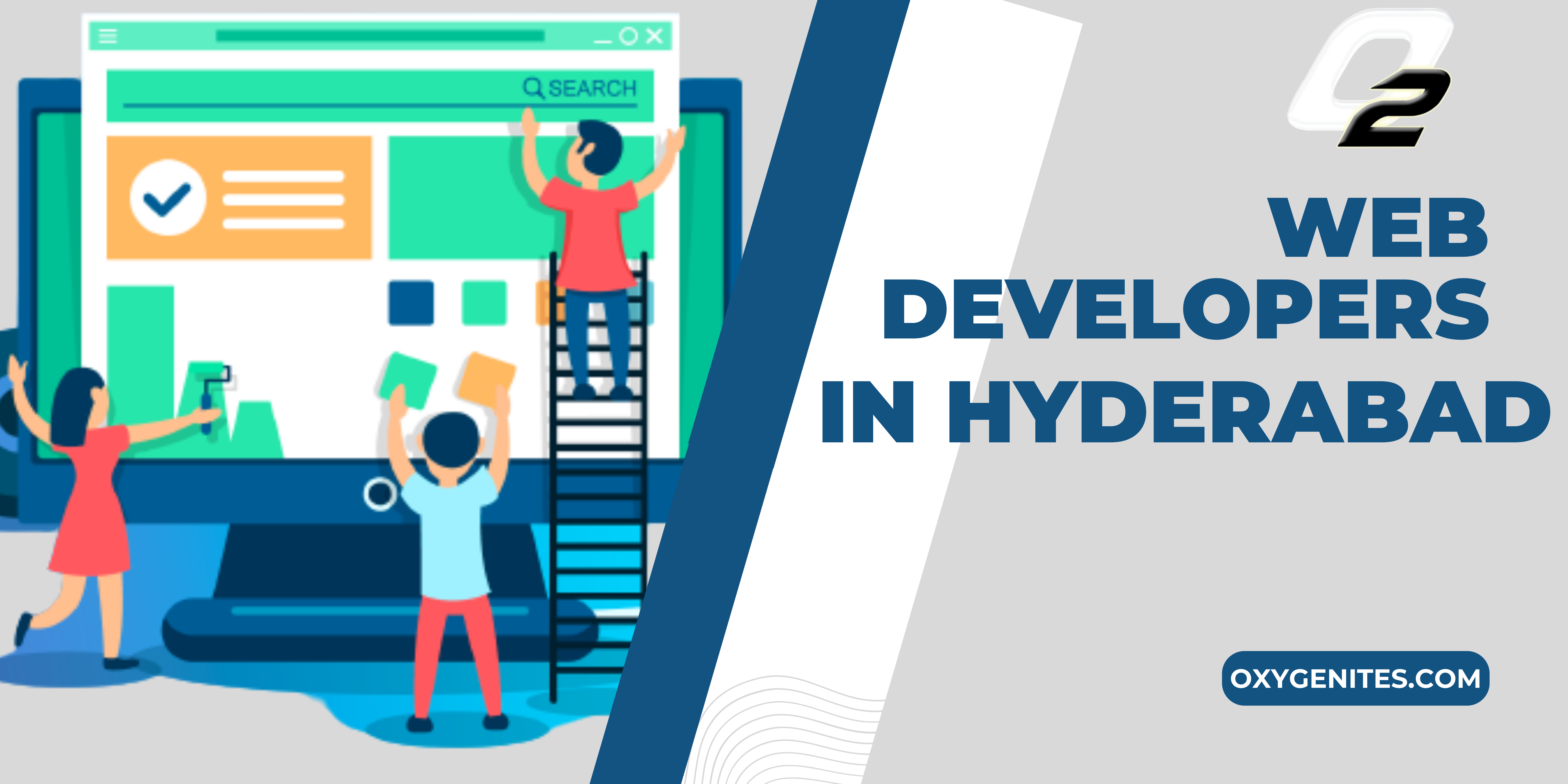 Frequently Asked Questions
What is the difference between a web design and a web development company in Hyderabad, India?
Great question! A web designer is your architect, and a web developer is your construction worker.
Your website designer will create the design of your website using Photoshop.
The web developer will take care of the design and build of the website.
They will write code and use content management systems to ensure the website is functional.
What is the time it takes to create and design a site?
It all depends on the project type and the customer's requirements. It is common for projects that require a multi-faceted approach to take longer. Even during difficult times, we always deliver the promised time.
How much time does it take for a Web Developer to be hired?
Most companies can expect to hire a developer within two to six weeks, but it all depends on your company's situation and the applicants.
What amount should I pay for a web development company?
A freelance web designer's hourly rate could depend on how much he spends on web designing. The number can change depending on many things.
What is the time it takes to create and design a site?
It all depends on the project type and the customer's requirements. It is common for projects that require a multi-faceted approach to take longer. Even during difficult times, we always deliver the promised time.
Our Latest Projects
We have already worked with 10,000 Companies from all over the world. These are some latest Picks that are doing excellent Job On Google.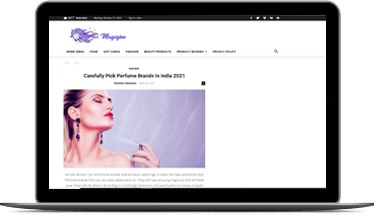 Beauty Girl Mag
We have ranked Beauty Girl Mag with Just pure mix of Onpage and Offpage SEO. Ranked this Affiliate Website where it is making around 50 Lacs In Month.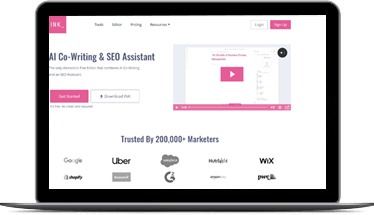 INK For All
INK is one of the fastest grown websites that is ranking for over 3,000 keywords on 1st position on Google. In 2 years' time, this has been achieved.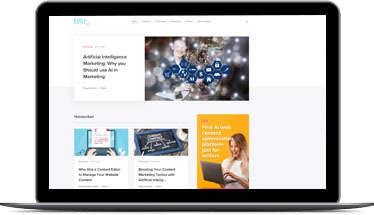 Edgy Labs
Edgy labs are one of best blog website we have worked on and bring lots of traffic in just 1 year time. Now it is having DR of around 62+ (According to Ahrefs). With tons of keywords ranking on the 1st page of Google.
It was pleasure working with Oxygenites.com. They have ranked my website. They have been maintaining and scaling my SEO and PPC results.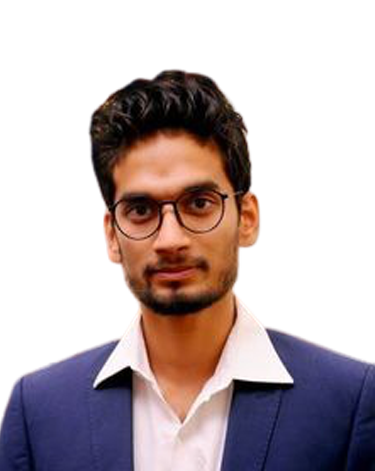 Schedule Your Consultation Now
Are you ready to You stand out with a website designed by our web design company in India? Are you ready to get more calls from targeted leads that are ready to convert? We can make it happen. To schedule your consultation, please call +91-9885346295 or email: [email protected].
You can count on the oxygen for a web design and development solution that will generate results.
Location
1st floor, Above Sai Tirumala Pharmacy, Esamiya Bazaar, Koti, Hyderabad, Telangana, India – 500027
(+91) 9885346295