Link Copied Successfully
Youtube SEO Services In Hyderabad will help you to increase awareness about your business and Help you to generate leads through YouTube Channels.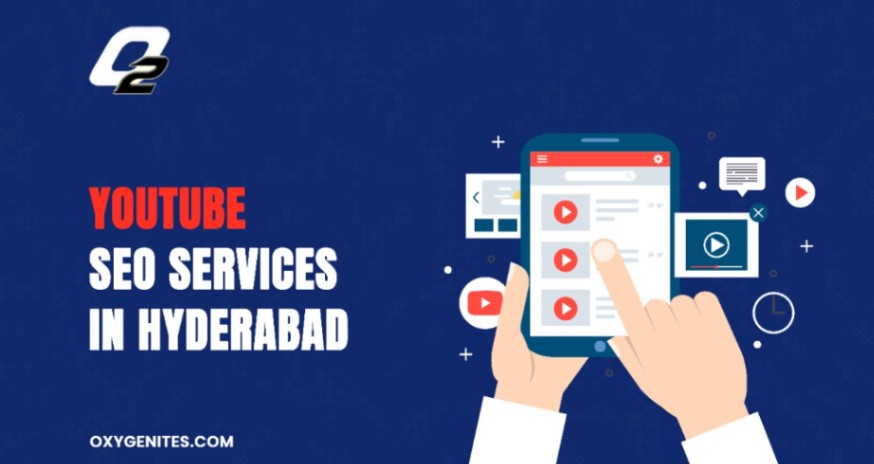 The main reason for using YouTube SEO Services in Hyderabad is to show your branded product or services available in this marketplace. YouTube is the second-greatest search engine in the world, and it's a critical component of any SEO strategy.

The site is owned by Google, so you can bet that YouTube has excellent search capabilities. Ensuring your video content ranks on page one for relevant searches will lead to more views and subscribers. With more than 1 billion users, it's no wonder why companies are flocking to this platform.

They've found that creating an active channel helps them connect with potential customers and also boosts their SEO campaign by attracting new visitors.
Get started with YouTube SEO
YouTube is the most popular video platform on the internet, with more than 1.7 billion monthly active users. And in the last few years, it's gotten even bigger.

YouTube SEO or YouTube search engine optimization is the process of optimizing your videos to rank higher in YouTube search results.

The factors that YouTube SEO covers are video title, description and tags. You can also use keywords to help rank your video higher in the search results.

We offer a range of services and options for every budget. Whether you're a small business or an enterprise, we have a plan for you.

Increase your organic YouTube channel views and watch time by using the right keywords. We'll show you how to gain thousands of new subscribers without sacrificing your brand.
Why Is YouTube Marketing An Essential Part Of Any Business?
The number of active users on YouTube has reached 1.3 billion, and this is expected to grow as time goes by. This means that it has become a powerful platform used by many brands to promote their products or services.

The video platform has grown to dominate global entertainment, with more than 1.5 billion users visiting the site monthly.

The main reason for YouTube's growth is its ease of use and accessibility on mobile devices. As a result, advertisers have flocked to the platform in an attempt to access this massive audience.

Successful YouTube marketing has the power to attract more viewers and generate more revenue. We have been in this industry for a long time now and offer you the best YouTube marketing services in Hyderabad.
Note: We provide Digital Marketing Services In Hyderabad. We have a variety of features in the digital space for small businesses that are looking to grow their brand in the city.
Benefits of Video Marketing
The definition of Video Marketing is marketing through the use of video. Video marketing is a powerful tool that has become increasingly popular in recent years. 

It is used to reach a much wider audience, and it can be beneficial for every type of business. It's no secret why this medium is so effective: 

People are visual creatures, and by showing them videos of what you do, you can engage your audience on an emotional level.

Not only does video marketing help you better target your customers, but it helps with brand recognition, lead generation and even sales conversion.

The main reason for YouTube's growth is its ease of use and accessibility on mobile devices. As a result, advertisers have flocked to the platform in an attempt to access this massive audience.

Oxygen provides YouTube Video marketing SEO services in Hyderabad that focus on the video marketing needs of businesses in Hyderabad.

So they can grow their business online! And Affordable YouTube marketing packages in Hyderabad with Experts at ranking your videos on the top of the search engine results page.
YouTube SEO Strategy
We at Oxygen have helped more than 500+ YouTube channels get more views, subscribers, and followers by leveraging the power of YouTube SEO. Our industry experts are well-versed in optimizing videos for YouTube SEO and are always up to date on the latest YouTube SEO trends.

Oxygen has a five-step process for YouTube SEO that's been tried and tested by our experts with 500+ YouTube channels.

The first step is to identify your target audience and create a strategy that specifically addresses their needs. 

Additionally, the second step is to optimize your videos for ranking YouTube search engines. 

The third step is to create compelling content with high quality in order to get people talking about it.

Come to the fourth step is to promote your video on social media, so it reaches as many people as possible. 

And Fifth step is to track your progress, so you know what's working and what isn't working with your strategy.

Oxygen Digital offers reliable and efficient YouTube SEO services in Hyderabad with a guaranteed high ranking on YouTube.
Start now!