A creative advertising agency in Mumbai, Through innovative and creative campaigns, make your brand top of the mind and visible to your customers.

Creative advertising can be defined as the strategy of creatively and effectively marketing a product or brand in a way that people will remember.

As competition between brands and businesses continues to rise, it is evident that creativity in advertising is crucial today.

Marketing and advertising services ensure that your products or services are heard, seen, and talked about by your target market.

Offer the following services:
Branding
Advertising
Digital Marketing
Social media marketing
The best choice if you're looking for an agency to help you grow your company.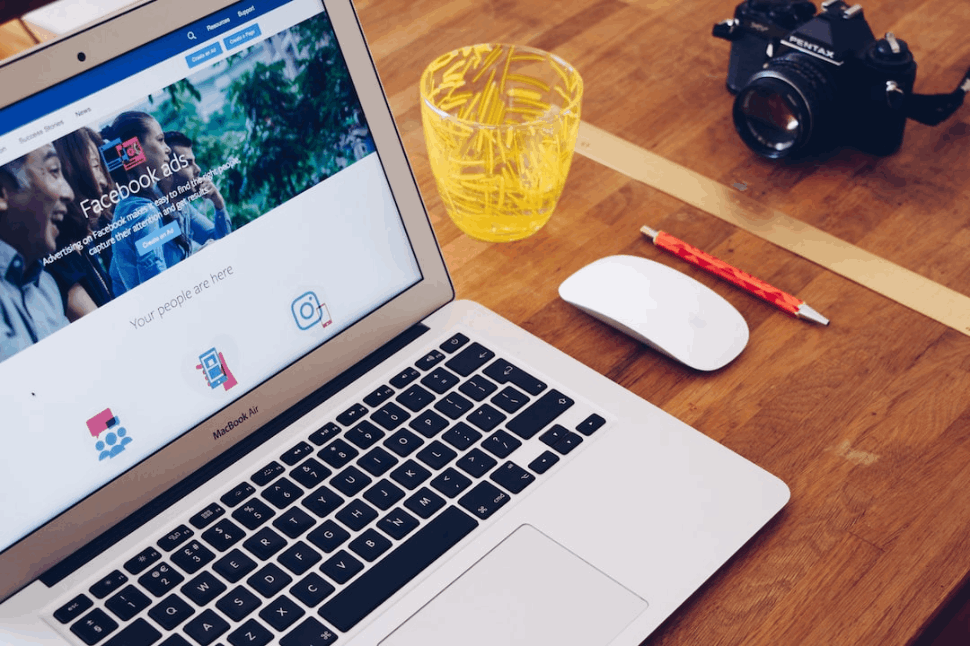 Create a unique voice for your brand with creative concepts and thought-provoking ads
A top Creative Agency Mumbai, we know the importance of brands having a distinctive voice that resonates with customers.

This is possible only if you have original and thought-provoking concepts.

Our agency prides itself on its ability to think outside the box and create ads that will grab the attention of your target audience.

Creativity is key to advertising success in today's ever-changing environment.

Creative agency services can be used for any creative project, including a print ad, event, or online engagement.

Your core business values and central purpose drive the design solutions.

A successful ad campaign has original, relevant and relatable content. It grabs attention and generates big returns. It is a creative agency in Mumbai that can transform a basic business idea into an advertising masterpiece.
Why are Creative Ads Important?
Creative advertising is essential in a world where people can't remember advertisements even after seeing them several times.

Nowadays, there is less emphasis on quality than quantity. This has led to a decline in creative and efficient advertisements.

The public recall is essential for any brand or product. It is more likely that customers will remember a product or brand.

Advertising is an essential part of any business. Advertising is essential for any business.

It helps promote products and services and serves a crucial role in maintaining and building brand image.
Creative ads are important.
Businesses must ensure that their advertising is creative and effective in today's highly competitive market.

Businesses can use a creative agency to help them achieve their advertising goals.

A creative agency will be staffed with talented and experienced professionals that can help businesses develop innovative and effective advertising campaigns.

A creative agency can help businesses save money and time by managing all aspects of the advertising process.
Branding and creative advertising
Online advertising has been a long-established trend. You are in the right place if you're looking for fully integrated services and support for solving problems.

Advertising agency in Mumbai, India, is focused on branding, communication, design, and marketing to get you the best results.

We will ensure you have a positive experience and that you are satisfied.

An advertising Company in Mumbai, India, can help you increase sales and preserve the brand's reputation.

India's best advertising agencies in Mumbai have evolved to meet the changing needs of the industry. The traditional advertising model is no longer relevant in today's digitally-driven world.

Consumers are exposed to hundreds of advertisements every day and have become desensitized from traditional advertising methods.
The benefits of working with a Creative Advertising Agency in Mumbai
A creative advertising agency can do a lot for your company.

A creative advertising agency can help you create an advertising campaign that targets your audience and help you reach your marketing goals.

A creative advertising agency can help you save money and time by handling your advertising campaign's logistics.

While there are many benefits to working in a creative agency, here are some of the most important:

1. A creative advertising agency can help you develop an effective advertising campaign.

2. Design Agencies in Mumbai can help you save both time and money.

3. Creative advertising agencies can help you reach your target market.
The importance of creativity in advertising
Creativity is essential in advertising because it makes you stand out.

It is important to stand out in a marketplace with many products and services. It will be lost among the noise.

Creativity is also important in advertising because it allows you to connect with your customers.

You can sell your product or services better if you connect with your audience.

Third, creativity is essential in advertising because it builds trust. You can sell your product or services better if you build trust with your audience.

Fourth, creativity is essential in advertising because it creates loyalty.
How to find the best creative advertising agency for your business
Advertising is an essential part of any company's marketing strategy.

Advertising allows you to reach more people and promote your products and services uniquely and memorably. It cannot be easy to decide which one is right for you, as there are so many creative ad agencies in Mumbai.

These are some things to remember when selecting a creative agency for advertising.

Portfolio: This will give you an idea of their style and if they would be a good fit for your brand.

Approach to your business: They should have a solid understanding of your company and your advertising goals.

Creativity: The best agencies can generate innovative and new ideas that will make your campaign stand out.

These are the key factors in finding the best creative advertising agency for your business.
Conclusion
Creative Advertising Agency in Mumbai is a great place to advertise your business. They offer a wide range of services, from website design to video production. Their highly creative team is always willing to go the extra mile to ensure your project is a success. Contact Creative Advertising Agency in Mumbai today to start your next advertising campaign.
FAQs
1. What is a Creative Agency?
Creative agencies are responsible for creating the visual content and elements necessary to reach your target audience.

They create concepts and strategies that help brands establish their identity through commercials, print ads, and online/offline events.
2. What does ad agency mean?
Advertising agencies are responsible for managing and initiating paid marketing communications.

Some agencies also specialize in marketing communications, such as public relations, sales promotion and direct marketing.
3. Why is it necessary to hire an Advertising Agency in Bombay
Advertising agencies in Bombay provide valuable connections and access to unique publications channels for their clients.
4. What are the members of a creative agency's team?
A creative agency's core team includes the Art Director, Creative Director, Brand Strategist and Producers, Writers and Editors, Web designers/developers, and other experts.
5. Do you provide Complete Digital Marketing Services in Mumbai?
Yes, we provide Digital Marketing Services In Mumbai. We have many clients from the IT industry, especially from the western suburbs of Andheri, Goregaon, Chandivali and south Mumbai.
6. Do you also provide SEO Services In Mumbai?
Our SEO Services in Mumbai are the best. We are one of the leading giants in the space of digital marketing and web development in Mumbai. Many clients from Andheri are using our Web Designing and SEO Plan.
7. Why Should I Hire a Creative Agency?
A good digital creative agency will enable you to launch your online marketing campaigns quickly. Focus on your business, save your money, tap experts, and get measurable results.
8. What Do Creative Services Do?
An advertising agency's Creative Services Manager oversees its production and delivery. Projects manage to translate creative ideas into tangible outputs across multiple media.
9. What Is Creative Agency?
For a creative agency, you can refer to an agency that provides a wide range of services under marketing and advertising. The company can help you with any creative work, creative strategy, or promotion you need.

Contact us for more information relating to our Marketing Agency in Mumbai. We are Expertise in Digital marketing space. Our Planning and strategic research are just the best for your business, and you will like them.
We also have a creative agency in Bangalore you can approach if you are from Bangalore.