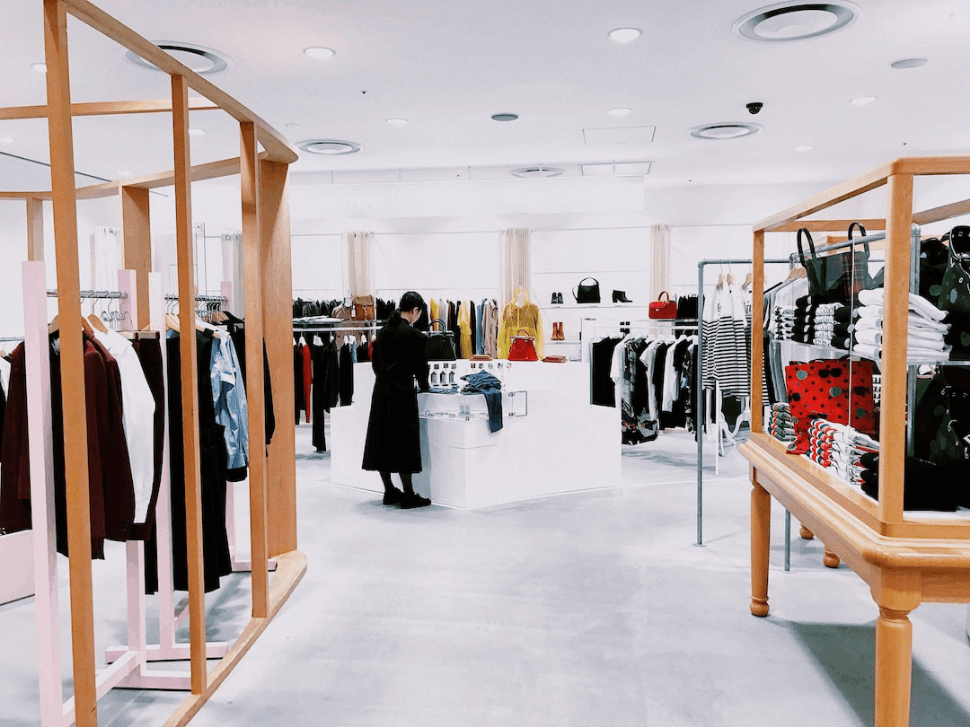 Businesses must adapt to the changing times by adapting their marketing strategies. Digital marketing strategies for boutique, Boutiques particularly affected by this trend, as they need to be visible online in order to attract customers.

Boutiques have a variety of digital marketing options to reach their target audience. There are many ways to ensure your boutique stands out, including SEO (Search Engine Optimization) and social media marketing.

These are some of the best digital marketing strategies that boutiques can use. These tips will help you ensure that your boutique is online and attracts customers all around the globe.
What is digital marketing?
Digital marketing is a cost-effective way to reach more people in a shorter amount of time. It uses digital channels to market or promote products and services to current and potential customers. Traditional marketing methods can be costly and time-consuming, so digital marketing is an efficient alternative.

Digital marketing encompasses many activities, not just:
Search engine optimization (SEO).
Search engine marketing (SEM).
Content marketing
Social media marketing
Email marketing
Affiliate marketing
Display advertising
Digital marketing is an integral part of modern businesses. You're missing valuable opportunities to reach your target audience if you don't incorporate it into your marketing strategy.
What are the benefits of digital marketing for boutique business?
Marketing for boutique women businesses presents a unique challenge. Although they are too small to warrant a full-time position in marketing, they cannot afford to neglect marketing. Digital marketing is the answer.

Digital marketing refers to the promotion of a product or service online. You can do it through search engines, social media and email.

Digital marketing refers to the use of digital channels for marketing. These digital channels can be used with any type of electronic device such as smartphones, tablets, computers and televisions.

Digital marketing has many advantages for small businesses. Digital marketing is cost-effective, targeted, and efficient. It's a great way for customers to establish a brand identity and build relationships.
What are some digital marketing strategies for boutique businesses?
Digital marketing is constantly evolving, and it can be difficult to stay on top of the latest trends. If you own a small business, you need to be familiar with the digital marketing strategies that will help you reach your target audience.

Boutique ideas businesses tend to be local, so you should claim your Google My Business listing and ensure that your business information correct. Also, you should claim your business listings in other local directories like Yelp or Foursquare.

You can also use social media to reach your market. Use hashtags to reach potential customers searching for similar businesses.
Speak to your customers.
Boutiques selling women's clothes often offer a wide range of clothing, jewelry, and accessories. Boutiques often sell beauty products. The inventory in a ladies boutique will vary depending on its size and target market.

Small businesses offering specialized products and services are often called "boutique". A flower boutique, for example, is a small business that specializes only in flowers.

A boutique sells fashion accessories and clothing. Boutiques may be specialized in certain types of clothing such as sportswear or formal wear.
Research competitors and differentiate yourself.
It is crucial to understand your competitors and what sets you apart as a small business owner. This is particularly important if your business is in a niche market. Understanding your unique selling proposition will help you market your business better to potential customers.

There are many ways to find out about your competitors. Start by looking online for local businesses. Visit their websites or stores to get information and make notes. You can also talk to customers and ask for feedback if you have the chance.

Once you have an understanding of your competition, it is possible to start developing a marketing strategy to help you stand out.
Get your website basics right.
Your website is the foundation of your digital marketing strategy. Your website is the first point of contact for many customers. It must make a good impression. Your website may be performing poorly because of some simple mistakes.

A website that is well-designed and easy to use should be visually appealing, informative, and user-friendly. Your customer should be at the forefront of your website's design and search engines should optimize. It's time to rethink your website if you are missing any of these components.

Your website is the core of digital marketing. Make sure it's perfect!
Improve Google My Business listing and customer reviews.
Google My Business is a powerful tool that can help you rank higher online, get more customer reviews, and improve your overall visibility.

Here are some tips to help you improve your Google My Business listing if you have a designer boutique, or are considering opening one.

1. Check that your business information is current and accurate.

2. Photos and videos can be added to your listing.

3. Encourage customers to leave reviews.

4. Customer reviews can be monitored and responded to.

5. Google Posts can be used to promote your products or services.

These tips will help you increase your Boutique's online visibility and bring in more customers.
Create interesting blog content.
You know the importance of having interesting blog content as a boutique owner. Your blog is an excellent way to communicate with customers and keep them informed about the latest happenings in your boutique.

These are some tips to help create engaging and interesting blog content that will keep readers coming back for more.

1. Your writing style should be personal and engaging.

2. Tell us about interesting stories and insights you have about your boutique or the fashion industry.

3. Provide helpful tips and advice about how to style the newest trends.

4. Highlight the distinctive selling points of your store, and the products that you sell.

5. Display the exquisite clothing and accessories that you have in your shop.

These tips will ensure that your blog is a resource for information and inspiration.
Create professional visual content.
Any type of visual content that created for businesses can be classified as professional visual content. This includes photos, videos and graphics that have created by professional photographers, videographers or graphic artists.

Professional visual content has many benefits. Professional visual content can make your social media presence more professional and can even help you to attract more customers.

Here are some things to keep in mind if you're looking for professional visual content to promote your business.
Improve your local SEO
You know as a business owner that found in search engine results pages is crucial to customers searching for businesses similar to yours. What if your ranking isn't as high as it should be? Local SEO is a great way to increase your ranking.

Local SEO (search engine optimization) is a strategy to help your business rank higher in local search results. This is an essential part of any comprehensive SEO strategy, especially for small businesses.
FAQ's
1. What are the digital marketing strategies for boutiques
Digital marketing is a powerful tool that can help you reach large audiences and connect with potential customers. When used correctly, digital marketing can be a great way to sell products or services to customers.

There are many digital marketing strategies you can use to promote your boutique. The best strategy will depend on what type of boutique it is and the products and services it offers. Some common strategies include creating and using social media to promote a boutique, as well as running online ads.
2. What are the advantages of digital marketing strategies for boutiques
Boutiques can use digital marketing strategies to their advantage. Digital marketing can reach a larger audience, is cheaper than traditional marketing methods, and can provide valuable information about customers.
3. How can you draw customers to your online shop?
There are many ways to draw customers to your online shop. It is important to ensure that your boutique is easily visible to potential customers. This can be achieved by creating an online presence and using marketing and advertising strategies that work.

Other ways to draw customers to your boutique are to offer unique products, provide excellent customer service and have a user-friendly site. These steps will ensure your boutique stands out among the rest and that potential customers are well-informed about your products and services.
4. What marketing strategy should a boutique use?
Boutique is a digital agency that specializes helping small businesses grow. Believe in digital marketing and its impact on all businesses. We have created a comprehensive digital marketing plan that includes everything you need to know about digital marketing.
Oxygen offers a wide range of services, including Digital marketing services, SEO, email marketing, and many more. For more information contact us.