With the advent of online media and digital media, the marketing landscape has seen a dramatic shift in recent years. Digital marketing strategies for eye doctors, Doctors and other healthcare professionals need to adapt their marketing strategies in order reach patients online.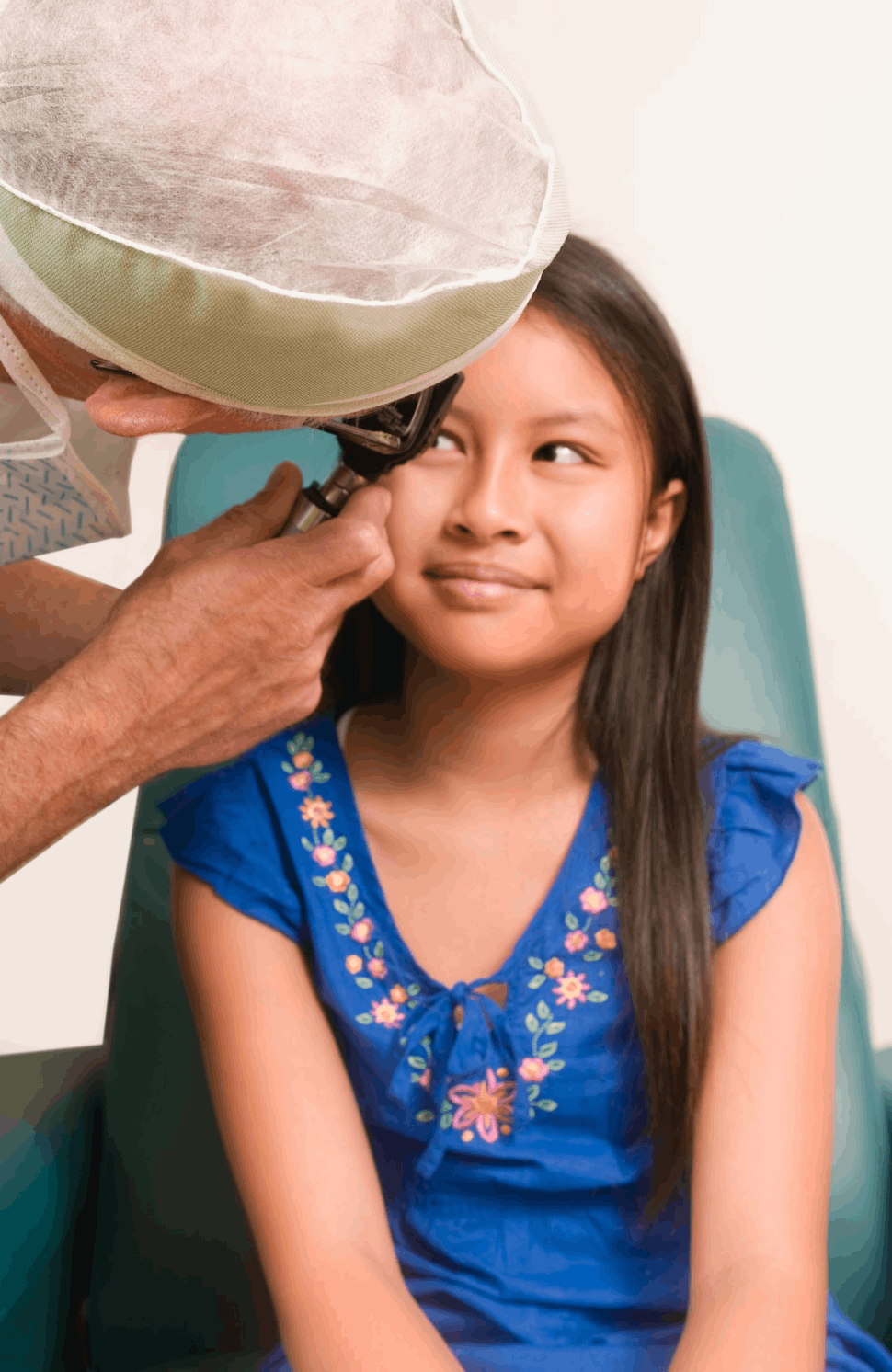 A strong digital marketing strategy is essential for any eye doctor who wants to grow his practice and reach more patients.
Digital marketing to your ophthalmology or optometry practice
If you're an ophthalmologist or optometrist, you know that the competition for patients is fierce. To stay ahead of the curve, you need to be proactive in your marketing efforts. And in today's digital world, that means you need to be using digital marketing strategies.

Digital marketing is a broad term that covers everything from your website to your social media presence to your online ads. It's an important part of any marketing strategy, and it's something that all businesses, big and small, need to be doing.

If you're not already using digital marketing in your ophthalmology or optometry practice, now is the time to start. Keep reading to learn more about digital marketing and how it can benefit your business!
Why online marketing is critical for eye care businesses
Healthcare marketing has seen a dramatic shift in the last few years. According to Technologies, "89%" of patients search online for a new provider. The question is not whether or not you should have an online presence but how to stand out among the rest.

This trend is both a challenge for eye care businesses and an opportunity. Patients have more information, but eye care businesses have a better chance of reaching a wider audience.

Eye care companies need to use digital marketing to establish trust and credibility with patients. Patients are more likely to choose an eye doctor they know and can easily find online when they search for one.

These are the top four reasons online marketing is so important for eye care businesses:

1. This allows you to reach a wider audience.

2. It equalizes the playing field between small and large businesses.

3. It allows you to track ROI more efficiently.

4. It builds trust and credibility with potential clients.
What kind of digital marketing strategies are most effective for eye doctors?
Digital marketing strategies for eye doctors is the use of digital channels to promote and sell products or services. Digital marketing includes SEO, content marketing, social media and PPC.

Eye doctors can use digital marketing to reach more people and promote their services. With so many options, it can be difficult to know where to start.

7 Marketing Strategies to Market Eye Doctors
1. Create a high-quality eye care website design
A well-designed website will help you increase your sales and attract new customers. It can be difficult to know where to begin when there are so many digital marketing options and website design options.

Understanding your target audience is the first step. Who is your website aimed at? You can start creating content that appeals directly to your target audience once you have identified them. These are some of the things you should consider when creating content:

What are their needs?

What are their pain points?

How can you help them?

You can do this through many digital marketing strategies such as email marketing, SEO, and social media.
2. Build your online reputation and grow your practice
An eye doctor knows the importance of having a good online reputation. Patients have many options, so it is more important than ever that your practice is easy to find online. Also, patients can leave positive reviews about you care.

You have many digital marketing options that you can use to increase your online presence and bring new patients to your practice. There are many ways to make your practice more visible online, including search engine optimization (SEO), social media marketing and even SEO.
3. Send post-visit surveys to your patients
Post-visit surveys are an excellent way to improve patient engagement and digital marketing strategies for eye surgeons.

After each appointment, ask your patients for feedback. This will give you valuable insight into your patients' experience and help you identify areas that need improvement.

This shows patients that you care about them and are committed to giving the best care possible.
4. Engage with your Followers on Social Media and Get Active on Social Media
In today's digital world, digital marketing is vital for every business. This includes eye doctors. Now is the best time to use social media to connect with your followers and promote you brand.

There are many platforms available, but Instagram, Twitter and Facebook are the most used. Each platform is unique, but the goal of social media marketing remains the same: to establish and maintain an online presence for your company.

Engaging with your followers is key to getting the most out social media. This means sharing regularly, responding to messages and comments, and providing valuable content your followers will love to share.
5. Post-Educational Content on Eye Care
The eye care industry is an exciting field that is growing rapidly and has great potential. The demand for eye services will continue to rise as the Baby Boomer generation ages. Eye care providers must implement digital marketing strategies to reach this expanding market.

Eye care professionals have many digital marketing options to reach potential patients. These include search engine optimization, content marketing, and social media marketing.
6. Email Newsletters for Existing and Prospective Patients
Eye care practices can use email newsletters to attract new patients and engage current patients.

Email newsletters can be used to inform patients about the latest developments in eye care.

While email newsletters are a great way to communicate with patients, it is essential that they be properly designed and written.
7. Establish a Referral Program to Patients
Referral programs are a great way for you to grow your practice and increase patient referrals. Referral programs can be an effective marketing tool to draw new patients and keep existing ones.

There are many ways to create a referral program. It is important to make it easy for patients and their families to refer you. These are some tips to help you get started.

1. For your referral program, create a catchy slogan.

2. You should have a page dedicated to your referral program on your website.

3. Social media can be used to promote your referral program.

4. Refer patients to your practice and offer incentives.

5. To patients who refer patients to you, send thank-you cards.

Referral programs are a great way for you to attract new patients or grow your practice. It is crucial to promote your referral program and offer incentives for patients who sign up.
Getting started with a digital marketing plan for your eye care business
Digital marketing refers to all marketing activities that make use of electronic devices, such as smartphones and computers. This broad term can be broken down into smaller categories such as content marketing, email marketing, and social media marketing.

It is important to select the right digital channels to promote your eye care business. Multi-channel marketing is the best digital strategy for eye care businesses. It combines multiple channels such as email marketing and social media with pay-per-click advertising.
Measuring the success of your digital marketing campaigns
The best way for eye doctors to reach patients and potential patients is through digital marketing. How can you ensure that your digital marketing campaigns succeed?

You can track a variety of key metrics to gauge the success of your digital marketing campaign. These metrics will allow you to adjust your campaigns in order to make them as efficient as possible.

You should track reach, impressions and clicks as well as leads and conversions.
Conclusion
Every business today needs digital marketing. This is especially true for eye physicians. Many eye doctors don't know the best digital marketing strategies to use for their business. They end up spending time and money on marketing campaigns that don't deliver results. These strategies will help you attract more patients, raise brand awareness, and grow the business.
FAQ's
1. What are some effective digital marketing strategies for eye doctors?
Any business operating in today's market needs digital marketing. Eye doctors are no exception. Eye doctors have a variety of digital marketing strategies they can use to reach their target audience and promote their business.

Search engine optimization (SEO), social media marketing and content marketing are some of the most powerful digital marketing strategies available to eye doctors. These strategies allow eye doctors to reach more patients and promote their business more effectively.
2. How can I attract new patients / customers with my digital marketing efforts?
Your digital marketing efforts can be used to attract new customers or patients in a variety of ways. SEO can be used to ensure your website ranks high in search engine results. Social media can also be used to reach potential customers or patients. Targeted advertising can reach those most likely to be interested in your product.

It doesn't matter what approach you take, it is important to ensure that your marketing is effective. You can easily create a digital marketing campaign to attract new customers or patients and grow your business with a little effort.
3. How can I stand out from the competition with my digital marketing?
Your website must be optimized for search engines. This includes using the correct keywords and phrases and making sure that your content is informative and well-written.

Second, ensure your social media accounts are active and engaged. This includes posting relevant and interesting content and responding promptly to messages and comments.

You must ensure that your digital marketing aligns with your overall business strategy. This involves creating a coherent plan that includes your website and social media as well as other digital marketing strategies.
4. What type of content should I create to engage my target audience?
Before you begin creating podcast content, it is important to determine what content will be most appealing to your target audience. This will help you understand your audience's needs and wants from your podcast. Do they want information? Entertainment? Inspiration? You can find inspiration by looking at your audience.

These are the formats of podcasts that you can use if you don't know where to begin.

1. Information: Give your audience valuable information they can use every day.

2. Entertainment: Keep your audience amused with jokes, stories, and other entertainment.

3. Inspiration: Share stories of triumph over adversity and positive change with your audience
5. How often should I be posting new content?
You should post new content to your website no less than once per week as a rule of thumb. This will keep your website fresh and give visitors reasons to return on a regular basis. There will be times when it is impossible to post new content every week. If this is the case, you should aim to post new content at least once per month. It is important to keep your website updated, so your visitors always know what new content is available.
Contact us if you are looking for SEO services in Hyderabad that can help your business to become a brand in your city.