Marketing Strategies For Yoga Studios, Yoga has seen a surge in popularity over the past few years. This ancient practice that was once found only in India is now being practiced by people from all walks of life.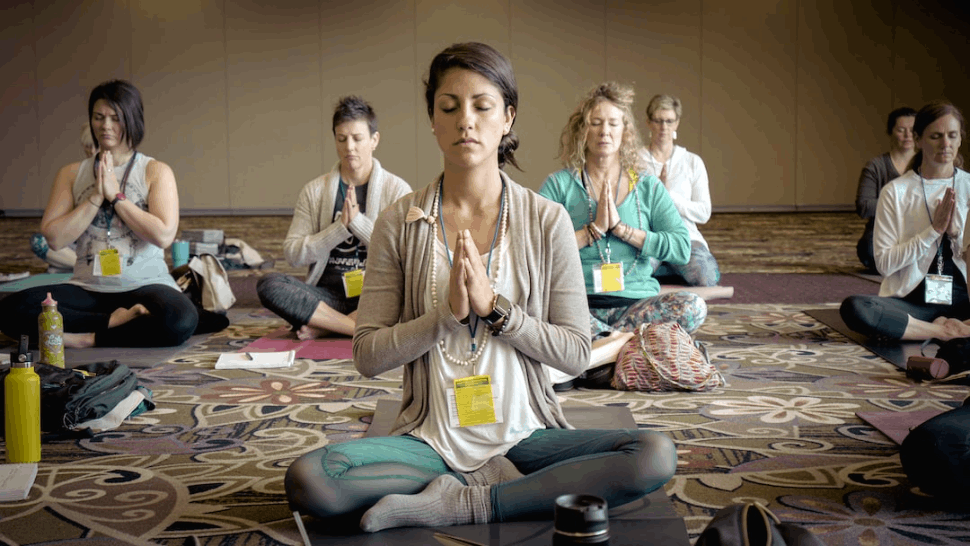 You may wonder how to make your yoga studio stand out and attract more students. There are many marketing strategies that you can use to promote your studio and bring in new clients.

Social media is a great marketing strategy for yoga studios. You can create a blog or website and hold workshops or events.
The Importance of Digital Marketing
Digital marketing is the use of digital channels to promote or market products or services to customers. This includes using digital marketing tools such as website banners, social media, search engine optimization (SEO), and email marketing to reach potential customers.

Digital marketing is a cost-effective, efficient and effective way to reach large audiences. Digital marketing is fast and flexible, making it an excellent way to market your products or services. You can also track the success of your digital marketing campaigns live.

A strong digital marketing strategy is essential for any business, especially in the current economic climate. There are many digital marketing strategies you can use to reach your target audience if you own a yoga studio.
Marketing Strategies For Yoga Studios
When marketing your yoga studio, the most important thing is to be visible online. This means having a strong social media presence and a well-designed website. What else can you do for your studio to stand out from the rest?

These are some digital marketing strategies that can be used to market yoga studios.
Use Google My Business
Google My Business is a tool that allows you to manage your online presence on Google Search and Maps. You can help customers find you business by verifying and editing the information.

Google My Business is a powerful tool for yoga studio owners to grow their business.
Promote using video on Instagram
Instagram is a popular social media platform that has a worldwide audience of more than one billion. This is a great place to promote yoga studios or connect with potential students.

Instagram is a great tool for yoga instructors to share their tips and advice and promote their classes. It can be hard to stand out among the many Instagram users.

Video is one way to achieve this. Videos are much more engaging than images, and can be used to showcase your yoga studio's best features.
Promote using video on Facebook Live
Yoga studios know that digital marketing is essential for success in today's business world. You must be online to reach potential students if you want your yoga studio thrive.

Video is one of the most effective ways to reach your target market. Facebook Live allows yoga studios to reach their students and promote their businesses.

These are some tips to help you promote your yoga studio on Facebook Live.
First, announce your Live event via your social media channels and on the studio's website.
Keep your Live video brief – not more than 20 minutes
Interact with viewers by answering questions and commenting in real-time.
Include a call to action at the end your Live video. For example, encourage your viewers to sign-up for a class.
These tips will help you use Facebook Live to reach more people and promote your yoga studio.
Hosting themed yoga events
Yoga can trace back as far as India. Yoga has gained popularity in recent years due to its physical and mental benefits. There are yoga studios in nearly every city and town.

It can be hard to stand out among the many yoga studios competing to attract students. Hosting themed yoga events is one way to achieve this. These events can help you attract new students or build community with your existing students.
Take advantage of social media marketing
Social media marketing is a great way to attract new clients and stand out. There are more than 2 billion people on social media worldwide. This is a large potential audience for your yoga studio.

Social media marketing can be difficult and time-consuming. This is why we have created this guide to digital marketing strategies for yoga studios.
Create your email marketing strategy
Email marketing is a digital marketing strategy that allows businesses build relationships with existing and potential customers. Businesses can use email to send customized messages that promote their brand and build customer loyalty.

Yoga studios can use email marketing to promote new classes and services, as well as events. Email marketing is a great way to stay in touch with your students and build a relationship. Email marketing can be used to promote special offers and discounts.

Start by defining your goals to create an email marketing strategy that will work for your yoga studio. What are your goals for your email marketing strategy? Once you have established your goals, you can start to build your email list.
The Power of Word-of-Mouth Marketing
Word-of-mouth marketing is a powerful tool that should not be underestimated. Referrals are the most important driver of new business in yoga studios. You are missing a great opportunity to grow your studio by not using word-of mouth marketing.

How can you harness the power of word-of mouth marketing? These are some digital marketing strategies that yoga studios can use to get going.

1. Your students will be more likely to recommend your studio to others.

2. Social media can used to spread the word about your studio.

3. Offer incentives for referrals.

4. Your studio should be top-notch to ensure that students tell friends about it.

5. Ask your students to refer you.

These digital marketing strategies will help you grow your yoga studio via word-of mouth marketing.
Measuring the Success of Your Marketing Efforts
Digital marketing is one of the most efficient and effective ways to reach your audience and promote your studio. There are many digital marketing strategies that can reach your target audience to grow your business.

To adjust your strategy, you need to be able to measure the success of your marketing efforts. There are many metrics that can help you determine the success or failure of your digital marketing efforts.
Adjusting Your Marketing Strategy As You Grow
You might have to wear many hats when you start your yoga studio. This is normal when you are just starting out and don't have much money. As your business grows, you will need to delegate tasks and hire people to assist you.

You will need to consider your marketing strategy. It may not be as effective as it was when you started. To reflect the growth of your studio, your digital marketing strategies may need to update.
Conclusion
Yoga studios are in high demand as the fitness industry grows. However, this increased demand has also led to an increase in competition. A strong digital marketing strategy is essential to make your company stand out among the rest.

The online presence of yoga studios should be strong. This includes a website, active social accounts and positive reviews. They should also invest in SEO and PPC. Yoga studios can increase their clientele and grow their businesses by using the right digital marketing strategy.
FAQ's
1. What is digital marketing?
Digital marketing refers to the use of online channels to promote your yoga studio and grow it. This could include anything from creating a blog and website to using email marketing and social media to reach your target audience.
2. Why is digital marketing so important for yoga studios
Because it allows you reach large numbers of people with your marketing messages without spending a lot, digital marketing is crucial for yoga studios. It allows you to monitor the results of your marketing campaigns and see which ones are working.
3. How do I get started digitally marketing my yoga studio?
A website is the best place to start digital marketing for your studio. Your website should highlight your studio's unique selling points. Once you have created a website, it is possible to start marketing it via email and social media.
If you are looking for Digital marketing services in Hyderabad then you can contact our company.