Instagram marketing services To generate leads and increase sales online, companies must be able to convert website traffic into leads. Instagram marketing doesn't lead to increased website traffic, but it converts website traffic into leads.

Instagram's management services offer complete profile management, including postings and comment monitoring, running paid campaigns, monitoring and reporting of campaigns, etc.

We can help build, develop, and manage your organic and paid Instagram campaigns tailored to your specific business or individual needs.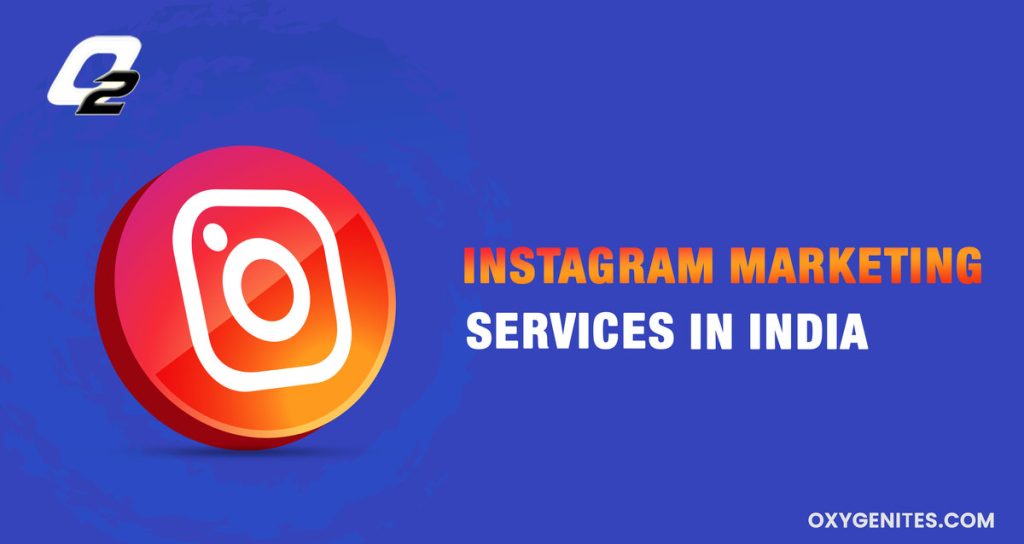 Instagram marketing service
As an Instagram marketing company, oxygenites manage posts with a comprehensive strategy. At our company, we focus on creating a brand story through beautiful content and engaging with your target audience. We use data-driven boosting strategies to maintain a business's reach and increase visibility, leads, and sales. Our Instagram marketing services focus on creating videos, photos, and slides from scratch with a demographic-based plan to connect with consumers they are.

If you are searching for a creative team to handle your Instagram marketing, oxygenites is the perfect company for you. We will help you gain followers and achieve high levels of engagement for your brand.
What are Instagram management services?
Many Instagram management services will focus on strategy development, content creation, comment monitoring, and more. These services are designed to help businesses create and manage successful Instagram marketing campaigns. Our Instagram marketing services can help you determine the right audience, monitor your account, create engaging content, grow your audience, and track your performance.

Instagram's management is performance management for Instagram. We were to find Instagram followers who are looking to Instagram management as a way to help increase their followers. We can discover Instagram followers, your brand is looking to Instagram management services to help improve your followers.

What are Instagram management services? Instagram's management is performance management for Instagram. We were to find Instagram followers who are looking to Instagram management as a way to help increase their followers. We can find Instagram followers, your brand is looking to Instagram management services to help improve your followers.
Is Instagram Marketing Important For Businesses?
The popularity of high-quality videos and photos makes Instagram attractive to users of all ages. This platform provides an opportunity for businesses to improve their image and reach their target audience.
HOW INSTAGRAM MANAGEMENT SERVICES WORK
Instagram Marketing Strategy

We make sure that you are getting the right ROI for your investment in your Instagram Marketing.

It is important to research your competitors to differentiate your business in the market. Our marketing team will develop your customer avatar by pinpointing their goals, values, pain points, challenges, and other demographics. Ultimately we will cultivate all of the information gathered from you and our research to create a winning Instagram management campaign strategy.

Instagram Content Development

With the rising popularity of Instagram, it is impossible not to be aware of its importance and impact on social media. Instagram is a great way to build a brand with an engaging and personal touch. In addition, Instagram is a great way to automate processes, promote products and create user-engaged content in a shorter period.

Instagram Page Growth

With our Instagram marketing services, we take care of your Instagram marketing campaign and help you understand what has worked and what hasn't.

Instagram Monitoring

Our Instagram management services include real-time daily monitoring. We monitor all Instagram activity, such as comments and direct messages. Our Instagram marketing experts will monitor your pages during normal business hours and respond to activities that need attention within 24 hours.

Instagram Management Reporting

Each month, you will receive a monthly Instagram report that displays your follower growth, engagement growth, and other metrics of interest. Our Instagram marketing specialists will analyze your reports and make necessary changes to optimize your campaign. You will have 24/7 access to our Instagram reporting software to see the status of your campaign at any time.
Why Should You Invest in Instagram Marketing Services?
Investing in an Instagram management service can help small business owners take their photography to the next level. The right service can assist with using hashtags to improve search results, gaining insights into the best times to post, and tracking ROI. This data can then be used to help set goals and grow the business. Additionally, our Instagram management services can applied to both professional and personal accounts.
How Do Our Instagram Marketing Services Help You Get More Growth?
In our Instagram management services, we place a strong emphasis on creativity. Our team of experts helps businesses with their social media marketing strategies to help them grow their accounts. We believe that Instagram is as important as other major platforms, so our support is extremely valuable for businesses. Social media marketing is a fast-paced game, so your team must equip for success. Our company offers complete Instagram marketing services at affordable prices, so it is entirely worth the investment.
Why Should You Trust oxygenites for Instagram Marketing Services?
Oxygenites is one of India's most growing social media marketing agencies. We have been able to help a great number of businesses increase their brand visibility through our top-quality Instagram marketing services in India. Our team of skilled Instagram marketers has worked on numerous successful marketing campaigns and has the expertise needed to grow Instagram profiles quickly.
What Things Will Social Media Marketing Do?
Social media marketing is the process of using online platforms to spread awareness of a brand or product, engage with customers, and build relationships. This done by creating a profile on social media, defining their target audience, and creating communication strategies.
How To Make Your Instagram Content Clickable
While social media marketing is becoming more popular, the opportunity is abundant in India. As a result, there is a lot of opportunity for freelance social media marketers in India, particularly those specializing in Instagram marketing. Instagram marketing services are becoming a preferred option among many people.
CONCLUSION
Instagram is a popular social media that allows you to share your photos. Social media marketing will help you build your audience and your brand's potential revenue.

Given that there are one billion monthly active users on Instagram, it is clear that the platform has a vast reach. Therefore, an Instagram marketing service is essential to improve your social media presence. What started as a simple photo-sharing app has now become an immersive experience that allows users to sense a company's visual identity.

Since Instagram users place a high value on quality content, it is important to create informative and appealing visuals. In addition, be sure to write captions that are engaging to captivate your audience further.

Creating and sustaining a platform that embodies your brand's visual identity can seem daunting, but Instagram makes it easy and fun. Our guide will inspire you to make the most of your Instagram marketing strategy.