A Telegram is an open-source software for the users to share happiness and sorrow through chat. The Telegram Verification Services helps the business owners to build trust among the users.
Telegram is an online messaging platform available in both application and web form. It focuses on speed & security and, provides the user with a super-fast, simple, and free service. It provides cloud-based services for instant messaging and voice support over Internet Protocol (IP).
Easy to Use – Telegram Messaging App
Telegram has an outstanding feature and you can experience it throughout your devices. It means your messages are synchronized on different devices like phones, tablets, and personal computers (PC).
The Mobile Number or an Authentic Email Address is sufficient to access Telegram. Using Telegram, you can send various types of files like doc, zip, mp3, mp4, and many more. You can send numerous photos and heavy-sized videos like 1 Gigabyte (GB).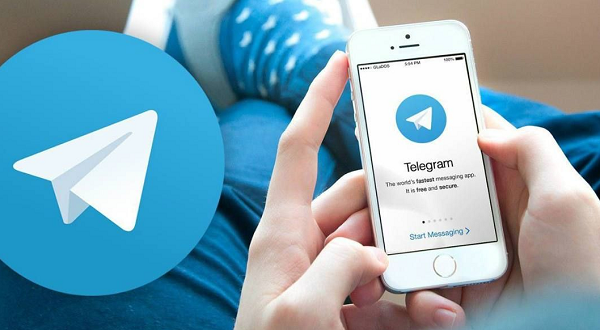 You can create groups of having 200,000 individuals on Telegram. Also, you can host channels and broadcast for reaching unlimited audiences at a time.
Using Telegram Apps, you can connect with family and friends by end-to-end encrypted IP voice calls. Your personal and business messaging is secured and delivered safely to your users. All the things integrating SMS and E-Mail services are fine features included inside the app.
Monthly SEO Service: https://oxygenites.com/monthly-seo-packages/

How to Verify Your Profile on Telegram?

You can verify your Telegram user profile at the time of sign-up. When signing up with the phone number, you will receive a message from the Telegram application. Now copy that one-time password (OTP) and paste it or type in the asked filled to successfully sign in. And now you are ready to start exploring the inbuilt features of the Telegram app. You can call it a 2-Step authentication service as well.

After proper login, you need to secure your account with Telegram Verification Service.

Telegram Blue Badge Requirements Criteria

It needs certain verification requirements to meet the verified services. The requirement includes active verified channels, bots, and groups of public on different media platforms.

If your active account is linked and already verified with other social media accounts like Facebook, Instagram, Twitter, and YouTube. Then, Telegram communities can give you verified services automatically.

In case, still, if you don't get the Telegram blue badge then email the company at the @VerifyBot address. It is available on Telegram's official website so that you can ask for any help.

Even if you don't get a verified tick then, kindly email the team or contact a professional Telegram Verification Service provider. Else, you can go for the Frequently Asked Questions (FAQs) option on the official website.

Our No.1 SEO Service: https://oxygenites.com/google-masters-1000-super-authority/

Unlocked Features After Getting Telegram Verification Services

If you are a new user then you can send and receive messages from your circle. You can also easily make calls because the application has a user-friendly interface.
Artificial Intelligence (AI) can respond immediately for bot chat. Also secure with end-to-end encryption to your voice calls, messages or poll.
Once you create a group, it allows sending big data or files at a time. You can share the files like movies, RAR and more which have even larger than 500 MB of file size.
The Telegram application is available with the latest updates on Apple and Google Play Store for mobile phone users.
For gaming, Telegram comes up with new technological upgrades for voice connectivity while playing the game.

The Benefits Of Telegram Verification Service Over Other Digital Messengers App

There are 11 main benefits of telegram over other social applications like WhatsApp, Facebook Messenger, Instagram. Let's see why Telegram is popular in India, Iran, Russia, Canada, Brazil, the USA, Hong Kong, and other countries.

The Benefits Of Telegram Verification Service Over Other Digital Messengers App.

1. It provides huge storage space on its servers so that you can send or receive unlimited messages or files.

2. The application automatically compresses the file while sending large-sized pictures and videos over the network.

3. The normal Telegram group has a capacity of 200 members.

4. The feature of the supergroup for more than 5000 members is better compared to the normal group.

5. You can easily connect with unknown people going through the group you are interested in. Or you can find them from common pages where like-minded people are connected.

6. You can create and join several channels to share your point of view. The channels can be operated by the admin who can define roles for group members for sending and viewing the posts.

Premium Editorial Links: https://oxygenites.com/premium-editorial-links/

Other benefits of using Telegram Verification Services to make your project Viral

1. Every year, it comes up with various supports on devices like Androids, iOS, Windows, PC, Mac, and Linux.

2. Secret chat features provide end-to-end encryption and automatically delete old messages.

3. Artificial Bot is embedded inside Telegram which is based on Artificial Interface (AI) or machine learning language. In order to perform various complex tasks like image fetching through name and all, AI image bots will help you.

4. The end-to-end encrypted service uses the IP address for making voice calls on the app. Also, to secure conversation from third-party services interruption.

5. Users can easily send any size of the file using user IDs, where other apps can restrict you.