A strong and effective PR strategy is vital for every business in today's digital age. It can be difficult to find the right way to reach your target audience. This article will discuss the best digital public relations strategy that will get your business the maximum exposure and the most efficient manner.
Introduction to digital public relations strategy
Digital PR (digital public relations) refers to the use of digital technology to achieve PR goals.It is a proactive and holistic approach that uses earned media, owned, shared and paid media to establish relationships with key audiences and reach business goals.

Digital PR strategies should be based on data and research, aligned to business goals and take into account the entire customer journey. It must also be flexible, adaptable, and agile.

You must understand your audience and craft engaging messages. Then, identify the right channels. Finally, measure your success.This is a summary of each step:

1. Understanding your audience: Do research to find out about your target audience's interests, pain points, pain points, and online behavior. This will allow you to create content that resonates and is relevant for them.

2. Create compelling messages: Use consistent, clear and persuasive messaging to create powerful messages. Your messages should be relevant to your audience and address their pain points. This will help you differentiate your brand from other brands.

3. Find the right channels. Research which digital channels are most likely to reach your target audience, based on where they spend their time online. To achieve the desired results, mix earned, paid, shared, and owned channels.

4. To measure your success, set KPIs and track your progress through your campaign. This will help you to optimize your results and gauge effectiveness.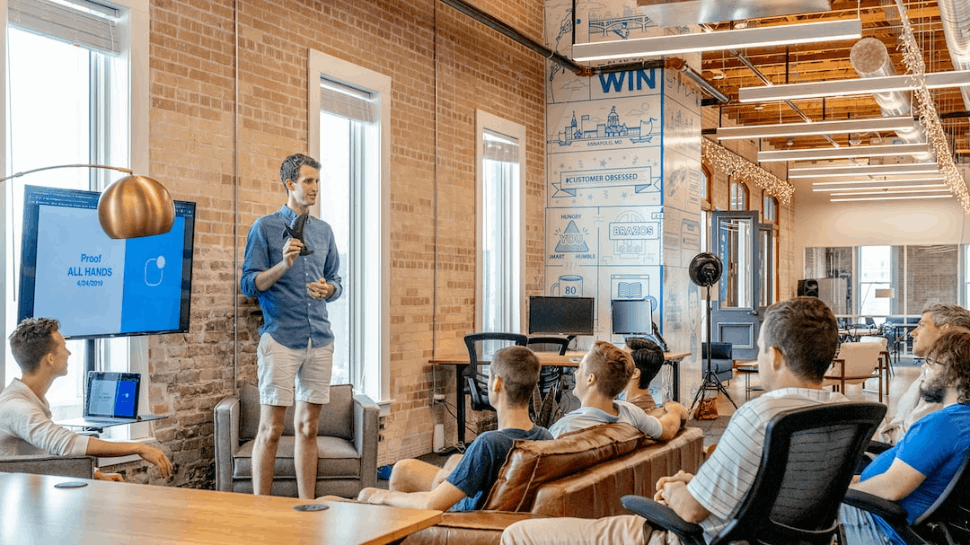 Digital PR Strategy: The Benefits
PR (digital public relations) is a powerful way to establish relationships with customers and potential customers. You can gain trust and attention by creating high-quality content. This can help you increase sales and brand loyalty.

Digital public relations strategy can help you reach your target audience cost-effectively and measure the impact of your efforts. A digital PR strategy can also help you:

Through sharing useful information, you can build trust and relationships with customers, key audiences, and other stakeholders. You can write blog posts to answer customer questions and give tips for using your product. You'll build trust and this can result in increased sales.

Connect with influencers: Through digital PR, you can connect with influential people who can promote your brand. You can find influencers within your industry and reach them with customized content they can share with their followers. These relationships will increase your brand's visibility and help you reach more customers.

Media coverage: A well-planned digital PR strategy can help your company get media coverage in high-profile publications. This exposure can help increase brand awareness and reach new markets that may be interested. Media coverage can also help to build trust and credibility for you brand.
Digital PR Strategy Goals and Objectives
It is important to set goals and objectives when developing your digital PR strategy. What do you want to accomplish with your digital PR campaign, and what are your objectives? Are you looking to build brand awareness, establish relationships with influencers or drive traffic to the website? Once you have identified your goals, you can start to develop a plan for achieving them.

Your overall business goals should be supported by your digital PR strategy. Start by reviewing your marketing plan to determine what they are. What are your goals with your marketing efforts, and how can you achieve them? These goals should be supported by your digital PR strategy.

Clear vision of what you want from your digital PR campaign you can set specific goals. Start by identifying key metrics that will measure your success. Track the number of mentions or placements on online media if you want to increase brand awareness. Track the number of leads and visitors generated by your PR efforts if you want to drive traffic to your site. You can measure the success of your digital PR campaign by setting clear goals and making adjustments as needed.
For your digital PR strategy, research target audiences
Public relations have also changed with the shift in marketing and advertising to online. It is crucial to research your target audience before you can create a digital PR strategy. This will enable you to target your message and approach in a way that is most effective for them.

You have many options to target your audience with a digital PR strategy. Consider what you know about them. Look at demographic information, such as age, gender, and location, if you have clients or customers. Online tools like Google Analytics can be used to collect data about your website visitors.
Make Content for Your Digital PR Strategy
Content is the key to digital PR. You can reach new audiences by creating engaging, shareable content and establish relationships with media and influencers.

These are some tips to help you create content for your digital PR strategy.

1. Identify your audience to determine what they are looking for.

2. Make catchy headlines.

3. Create engaging, informative copy.

4. Promote your content on social media and other online channels.

5. Take stock of your results and adjust your strategy accordingly.
Create channels and tactics for your digital PR strategy
Public relations must evolve with the digital world. To reach our audience online, we must be proactive and use all the tools available to us.

Here are some digital PR strategies to consider:

1. A strong social media presence is essential.

Make sure you're active on the platforms that your target audience uses. Share valuable material that encourages both your target audiences and their friends to follow you.

2. Targeted content is the key to being noticed online.

3. Influencers can be leveraged – Get your brand out there to a wider audience by working with influential people in your niche or industry.

4. Paid advertising is a great way for your content to reach a wider audience.

5. Analyzing data – Use analytics to track your progress, understand what's working and what isn't, so that you can adjust your strategy accordingly.
How to measure your digital PR strategy's performance
You can use Google Analytics to track the traffic to your website and measure the effectiveness of your digital PR strategy. It is important to track the number of leads and sales generated by your digital PR campaigns. You will need to set goals in Google Analytics and track the conversion rate.

Digital PR refers to using online channels for building relationships and reputation for your company or brand. This strategic process involves the creation and distribution of newsworthy and interesting content in order to gain media attention and attention from key stakeholders.

How can you tell if your digital PR efforts have paid off? These are the metrics that you can use in order to evaluate the success of your digital PR strategy.
1. Media coverage
The amount of media coverage a PR campaign generates is one of the best indicators of its success. Keep track of how many articles, blog posts and social media mentions your PR campaign has generated. You can track the number of articles, blog posts, and social media mentions that mention your company or brand. This will give you an idea of the reach and visibility of your campaign.
2. Traffic and Engagement
You will need to monitor how much traffic you are getting to your blog or website as part of your digital PR campaign. This will include engagement metrics like time on site, page views and bounce rate. This will allow you to gauge how effective your campaign was in driving relevant traffic who is interested in what you have.
3. Social shares & Mentions
Social shares and mentions are another important metric you should be paying attention to. This is a sign that people are engaged if they share your content or talk about your brand on social media.
Conclusion
A vital part of any company's marketing digital public relations strategy. It can help you reach new audiences and build relationships with industry leaders. It doesn't have to be difficult to create a digital PR campaign that is effective. To ensure that your campaigns succeed in reaching your goals, follow our ultimate strategy. Good luck!
FAQ's
1. What is digital public relation?
Digital public relations is also known as internet public relations or online public relations. It involves the use of digital technology to help achieve organizational goals by building relationships with influential online communities.
2. What are some digital PR strategies that are common?
Common digital PR strategies include influencer engagement, social media outreach and content marketing.
3. What can digital PR do for my company?
Your organization can benefit from digital PR by increasing visibility, trust, credibility and reputation. It can also help you reach new audiences, engage with influential people, and increase your visibility.
Oxygen is a top Digital marketing agency in Hyderabad, . We offer complete digital marketing services to assist businesses in growing online.