Get 10x Followers on your Account with this Amazing Instagram Hack that will propel you to popularity.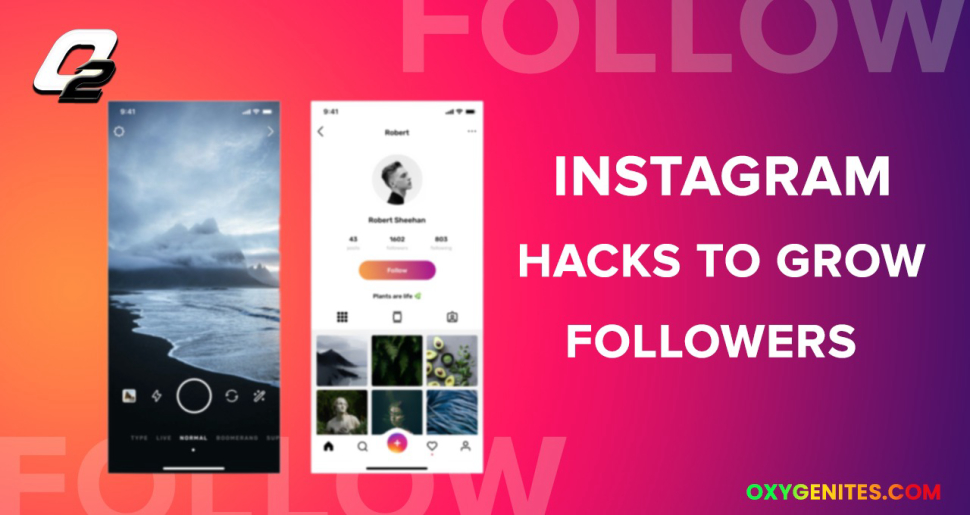 In this Instagram Hack, you will learn how to grow your 0 followers to 10,000 followers in a very short time. Scale your results 10x times as compared to your competition.
Instagram is the place for everyone to be. Getting popular is easier than before. But you'd need a great profile, a great feed, a great bio and profile, and obviously a good enough amount of followers. Everyone from celebrities to brands, businesses to healthcare want to carve their niche in the online world by getting big and famous on Instagram. Everyone wants to get unlimited Instagram followers quickly. The reasons are obvious. Some want to build a big business, sell their brand or want to be in the media limelight. Who doesn't like to be noticed and liked by others? Having more followers on Instagram helps people make money, garner attention, earn status or become iconic. Whereas, getting 1000 followers on Instagram may not be difficult, getting 10,000 Instagram followers sight to need some strategy and work.
1. Join Instagram Engagement Groups
Those people with hefty numbers following them, must be doing something differently, no? Ever wondered what do influencers do differently? To begin with, they join engagement groups or Instagram pods.
While it can be tempting to join the biggest Instagram engagement groups, it may not earn you loyal followers. It's a small but crucial step. Although joining these groups can be engaging and experiential, sticking to your niche will earn you your targeted and long-lasting audience.
This strategy works best for entrepreneurs just starting out on Instagram. You can find your engagement groups for travel, beauty, fashion, and a plethora of other interests that you may choose from. If you're serious about getting their attention, you should also return the favor. Do so by following common interest pages, groups, and fan pages for people who join the group.
This might not help with immediate sales. But it helps you gain credibility early on so your Instagram page doesn't show that you only have a handful of followers.
Remember, this is more of a short-term strategy for your first few weeks on Instagram, not a long-term one for getting Instagram followers.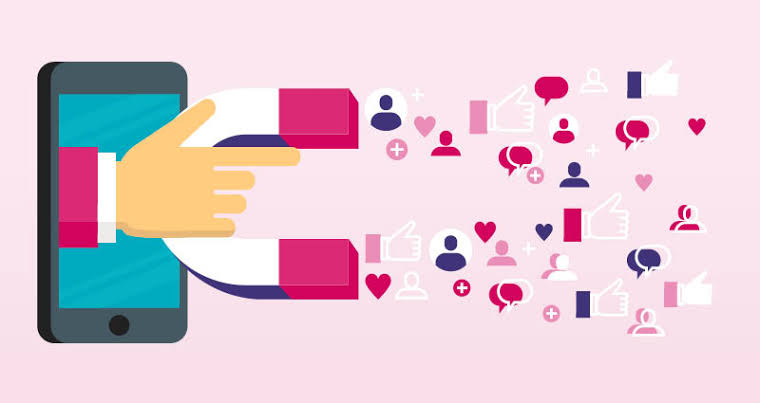 2. Repost Content for more followers
This is especially applicable to new entrepreneurs. When starting out with social media marketing and building your Instagram following, your entire posting strategy should revolve around reposting other people's content. Repost using the more quirky caption, filter, a catchy line, and awesome hashtags. Make the user's screen lively and their Instagram feed more interesting. In the meanwhile, don't forget to sell your product or brand.
It is crucial that you credit the original author of the post in your descriptions. Don't post other's content as yours. To follow, like, and repost by giving due credits is the only way to get followers without getting flagged. You could begin doing this with any Repost apps. These have worked multifold for those reposting video content on Instagram. (Note* Instagram has now updated their policy and you're required to ask for permission before reposting.)
Besides reposting and sharing, #Hashtags are a great tool to gain new followers. Hashtags drive the traffic to whatever you are trying to sell. Before you know you'd be getting unlimited notification of new followers and traffic.
3. Get Promoted on Buzzfeed and other social media platforms
Bein active on other social media platforms definitely helps new Instagrammers get a ready-made following. Having a great profile needn't be limited to Instagram, hustle and create more engagement across mediums. To get that Instagram followers boost, you need to find a way to tap into a massive audience. The trends show that no other platform embeds Instagram posts into their content as much as Buzzfeed.
Given the stats, you might want to head over to Buzzfeed and check out their vibrant community. Let's say Buzzfeed or any other platform can propel you ahead. This happens by tapping into a mass audience and building an audience for yourself across streams. You can do so by first checking head out their Community section and other interactive and engagement spaces.
4. Actively engage with customers
Engaging actively with your customers is a must. Whether it's taking their feedback, addressing issues with the product, replying to comments, or whatever interaction that can build their trust in you/your brand. Getting followers on Instagram will be a lot easier with customer photos in your feed as it helps increase social proof.
For beginners, if you've never had a customer before, reach out to influencers. Let's say these are influencers with around 5000 followers. Well, these influencers might not be so influential but, remember, we have to start small. Accounts with few followers on Instagram want to monetize their accounts. They will be willing to take pictures with your products at a much lower rate. Using IGTV is a great idea too. Use small and catch videos, IGTV, reels.
reels to entice potential followers.
It works well to offer them an affiliate deal. An affiliate deal means that they'll get a commission for every sale they score with their customer referral link.
If you've already had a couple of sales, reach out to customers instantly. You offer them a gift or cash incentive for taking quality images with the product they purchased.
Offering reinforcements isn't going to be your long-term strategy. But while you are at it, making the brand grow you, can help you expand your audience.
As more customers start seeing customer photos on your Instagram, they'll naturally start tagging you in posts when they receive their products.
Showing your engagement and interest in customers is essential. If you comment on customers' posts, repost their content and follow them, you'll likely get them to follow you back.
Good reviews and word-of-mouth referrals can spread like wildfire. This is the coolest thing about Instagram. You can get popular in no time if you want to.
5. Develop your own style.
Having a certain thematic or aesthetics is underrated. Instagram is all about visuals. What looks good, sells good. Eventually, in your social media stint, you would find the need to develop your own style. A style or using a symbol is something that your followers can instantly recognize you with.
People don't follow you because of the history of the content you've posted so far. Rather they anticipate what would they get to see in the future. Having a good aesthetic usually helps in unifying the content and sending across the message of what is it that you're really into.
Having a consistent style or theme is more than just a branding play. It's about creating an expectation that your followers or potential followers can count on. This would increase their appetite for more and more content as they got hooked to what you're delivering.
It's all about consistency. If you deliver content with consistency, you'll grow your followers on Instagram at a faster rate over time.
6. Optimize Hashtags to Get Followers on Instagram.
Different people will give you the different magical numbers of hashtags that can do wonders. The truth is there is no such magical number. The trick is to create engagement.
Truth is, you add all those hashtags in the first comment. And as your page engagement grows, no one will ever see the first comment. People are too busy tagging their friends in your post and sharing it further.
Sure, when you're starting out people might see it. But if the goal is to increase visibility, the easiest way to do it is to add more hashtags. As you gain followers, your posts will rank higher for those hashtag keywords giving you even more visibility.
If your hashtags are niche-specific, you'll increase your likelihood of being found by a relevant audience. This will help you grow your followers on Instagram as well.
It helps to avoid generic hashtags since they are overused and hardly trend. Finding a repertoire of useful hashtags and catching up on the trendy ones can be a deal-breaker and help you get discovered.
7. Use Instagram Posts in Blog Posts
If you have your own personal or business blog, you can embed your Instagram pictures into your blog posts.
Let's say that you have a photography blog, you might write a blog post about clicking pictures and pro-tips of photography. You can choose posts from Instagram where you display your most popular skills.
You'd then go onto the Instagram website on your desktop, go to your page, click on the post and click on "Embed". Then you copy that link into your blog post's code section.
Over time, more people will be visiting your blog and will be more likely to check out your Instagram account too.
What seems like a long-term plan, might actually buy you a strong base of loyal followers. Adding your Instagram posts right from the beginning gives you a higher chance of visibility. You might not get a huge following immediately but eventually, it is a sure shot.
Start doing this and six months from now you should really start seeing massive returns.
8. Follow People Who Like Competing Instagram Pages
To get that spike in Instagram followers, you need to find people who follow competing brands, not unlike yours. Ofcourse, you should be following the originals and the big names of the industry. But your immediate competition is those brands/pages that are like you or a bit more popular than you.
Who are your biggest competitors on Instagram? Note them down. Then, browse their posts to see who's commenting on their posts. Follow them and engage with them.
However, if you have a competitor who has 100,000 fans on their page, they may not have loyalty to that brand. Meaning they can swing from one similar brand to another similar brand.
When commenting on posts of those you follow, don't scare them off with a sales pitch.
And never use the same comment for every person you message.
If they ask a question on their post, give them an answer.
You can also look at the types of comments others are posting for ideas and inspiration.
As you keep engaging and following people, you'll start to accumulate a strong following of your own.
9. Rope in Influencers
Getting influencers into your circuit certainly helps one skyrocket their followers and popularity. Another way to increase Instagram followers is by getting an Instagram shootout for having an influencer do an account takeover.
If an influencer has a loyal following, they can give you a shootout and repost. This will result in new followers for your account and possibly a few sales.
Be sure to write up a contract that prohibits the influencer from sending fake traffic. It's usual these days for people to use bots and other methods to gain followers. Also, when you get a sudden rush of fake followers on Instagram, you risk getting your account banned.
A more effective approach would be to ask the influencer you work with to do an account takeover on your Instagram Stories. This way, people will have to follow your page to view the story. Make sure to ask them to inform their audience a few days in advance.
10. Host Giveaways
If you host giveaways on Instagram and have a small audience, you might be able to get more followers.
Let's say you host giveaways on your website. You then should also include an option to follow you on Instagram and other social networks, to have a much bigger reach.
If your audience size is small, you can post your giveaway in certain giveaway Facebook groups or on giveaway blogs.
It's also a good idea to reach out to giveaway blogs. For Ex. you could send free products in exchange for a review post. It usually works like this, the audience would enter to win the product under the condition that they are sent the product directly. The giveaways end up earning the person hundreds of new followers on all social accounts within a week's time.
This is a great way to get new followers if you don't have an audience. But it might not be as targeted as if you were to host a giveaway on a relevant niche blog.
If you're just starting out, giveaways can help you get more followers on Instagram. However, if you do them too often, you might not get the right type of audience you want.
If your goal is to get sales, giveaways won't necessarily help you get more of them. You can try this giveaway hack to get more sales. But if you're only looking to get Instagram followers fast, this strategy can work quite well.
11. Grow Your Following by Partnering With Another Brand
If you're just learning how to get followers on Instagram, it might be best to partner with another brand. This can be a quick way to grow your follower base.
When you partner with brands, some of them might be those having a significantly larger audience base than you. Getting them to collaborate, sharing or giving a shout-out to your page. For all we know, Instagram can also be a supportive community, and collaborations and features aren't a hard deal to strike.
12. Use Instagram Analytics Tools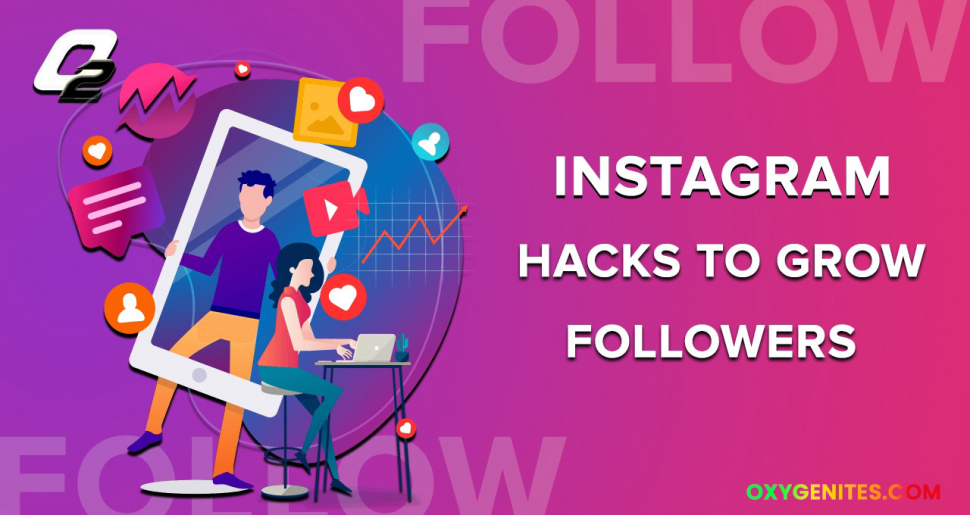 Instagram analytics does give you information about your audience base. Besides these there are many free tools in the marketplace that can give you more useful information that you can optimize on.
Things like engagement rate, new followers, Instagram un-followers, and inactive accounts are important things to consider. It can give you insight that will shape how you get more followers on Instagram.
The best Instagram analytics tools in the market right now include:
These Instagram analytics tools provide valid and highly informative data. These provide information about your audience statistics and can be optimized to identify the customer base you got. They also highlight the right content that leads to increasing Instagram followers, which should lead to more sales for your online business.
Instagram Followers Apps
There are many apps out there that can be used to increase your followers on Instagram. These apps are good for beginners as they help build up the first few thousand Instagram followers.
These apps however get flagged or shut down often. Sometimes And people who use these can get their entire Instagram account shut down. Though these apps might work well for some, the risk just isn't worth it.
The risk-free apps to increase Instagram followers that you can use include marketing automation tools like Buffer, HubSpot, or Hootsuite.
Free Instagram follower apps include:
Followers for Instagram: Discover Instagram accounts that have unfollowed you, those who haven't followed you back, and similar accounts you should be following through. This Instagram follower app is perfect to understand how to make followers last. Gives you tips to make your followers happy and what content to post in order to get more followers on Instagram. Reach out to those who unfollowed you to find out why and start to improve your Instagram follower metrics today.
Crowdfire: Inactive followers are a much talked about topic within any social media platform, and Instagram is no different. Inactive Instagram followers could be spam accounts or accounts from people who no longer engages on the platform. If you are looking to grow your following and engagement level, it would be a good idea to trim your list of inactive followers. Crowdfire identifies your inactive followers, recognizes when people unfollow you, and helps you find new followers.
Social Rocket: It gamifies social media engagement to motivate you to interact more. So every time you like someone else's post, you will gain points to exchange for followers or likes on your own posts. Although not a great long-term strategy, this could be a great starting point.
Tracker for Instagram: There aren't any effective tools for Instagram unfollowing or following accounts in bulk. Tracker for Instagram gives you this option in their app. The app also provides analytics so you can analyze how followers engage with your account.
In conclusion, figuring out how to get followers on Instagram is not the hardest thing in the world. If you're active and hustling and have the quality to sell, chances are that your brand/page will grow in no time. That aside, it's also important to keep the Instagram algorithms and stats in mind. This article has shown you how to deploy strategies ASA creator and use free apps and tools to get the best out of Instagram.
Once you've crossed the 10k line, the going gets easier. You could continue optimizing your Instagram using the strategies that this article outlines and see the results for yourself. Who knows that the same strategies may even help you cross the 100k line!