The first step in the sales cycle is to generate leads. Lead generation involves identifying potential customers or leads and then turning them into prospects who are ready to sell.

You can generate leads through many channels, including email marketing, social media and search engine optimization (SEO).

Lead generation does not have to be limited to traditional methods.

There are many other methods than traditional to generate leads, such as trade shows and events.
What is lead generation?
Lead generation is the process of creating leads for a company. It's the conversion of leads into customers. A company's most important task is lead generation. It allows them to increase sales and revenue. Advertising campaigns are the most popular way to generate leads.

Inbound and outbound marketing attracts company interest and promotes company products and services to drive lead generation.

Marketing your business through inbound marketing helps people find your company when looking for products or services that fit your offer.

Inbound marketing includes SEO and content marketing.

Outbound marketing is a strategy that puts your company in front of people even when they aren't looking.

You can use multiple digital channels to encourage people to connect with your business via digital b2b lead generation strategies.

These are the four strategies that can be used to generate digital leads.
Search engine optimization
Advertising via pay-per-click
Adverts on social media
Content marketing
The basics of digital lead generation. Let's move on to lead generation marketing strategies.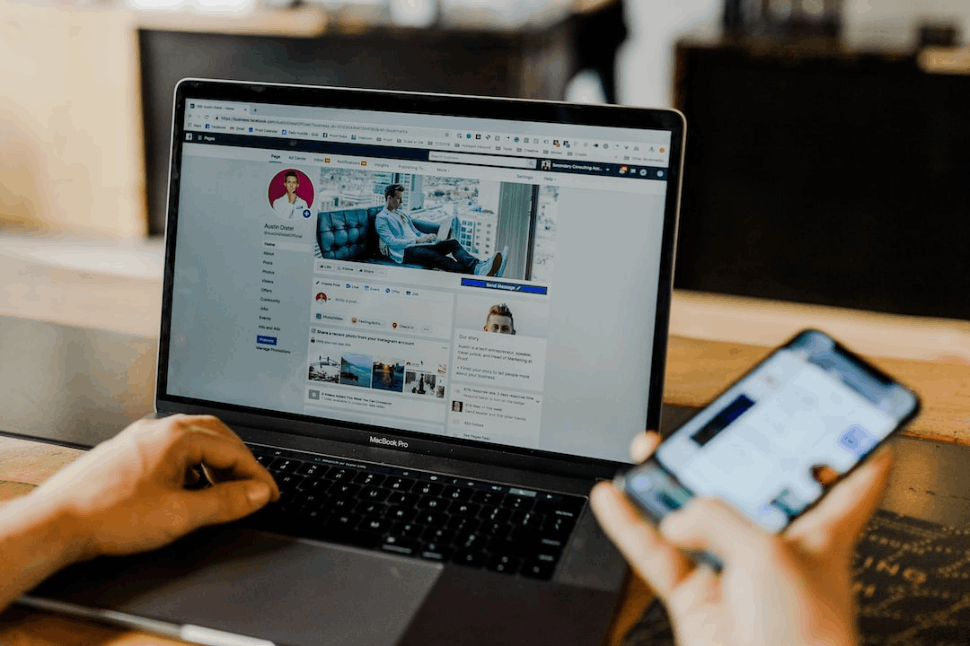 Why is lead generation important?
Lead generation refers to gathering contact information and generating interest in potential customers.

This is a way for potential customers to be contacted and their needs identified by businesses.

This can be done via email, direct mail or social media marketing.

Businesses need to generate leads because it allows them to increase revenue, customer loyalty, and customer satisfaction.
Utilize SEO to drive valuable traffic
Search engine optimization (SEO) is a technique to increase traffic to a website through search engine ranking.

SEO is an essential part of digital marketing. However, it's also one of the most difficult. Understanding how search engines work and ranking websites takes effort and time.

Many tools can assist you in your SEO efforts.

Google Analytics and Google Ads Keyword Planner, both free tools, provide valuable information about the search terms people use to find websites.
How do I start using SEO?
Search engine optimization refers to ranking your website in search engines like Google, Bing and Yahoo.

SEO isn't a one-time thing. SEO requires constant monitoring and effort to ensure that your website ranks higher in search engines.

Keyword research can help you find the right keywords.

Identify key phrases and terms relevant to your website to let individuals interested in your business see it.

Long-tail keywords are important to consider when conducting keyword research. These keywords contain at least three words.

These keywords are more effective for SEO campaigns because they bring in more leads interested in your business.

Other than keyword selection, it's important to consider other optimizations that can improve your site's rank. These optimizations include:
Improved page speed
Create industry-relevant content
Enhancing user experience
Adding engaging visual elements
These are just some optimizations you can use to improve your website.
Why should I use SEO for digital lead generation?
SEO can be a powerful tool to increase the visibility of your website in search engine result pages (SERPs). This can lead to more website visitors and leads.

SEO is a great tool for lead generation. It allows you to target specific keywords and easily reach your audience.

Your website will be displayed in search results when potential customers search these keywords.

This can increase your visibility, resulting in more leads and sales.

SEO is an investment that pays dividends over time.

SEO's return on investment is often measured over months or years rather than in days or weeks.

SEO can help businesses rank higher on search engine result pages. It also helps to bring in new customers and generate revenue.

SEO is a powerful tool to help grow your business.
Invest in PPC advertising to help you attract leads that convert
PPC allows you to place ads online on search engines and other websites. You pay a fee to the website that clicks on your advertisement.

PPC advertising is one of the most effective lead generations b2b strategies to attract leads that convert.

Organic visitors are half as likely to buy from ad clickers than those who clicked on ads.

PPC advertising is a great way to generate leads. You can reach a large audience of potential customers. It also allows you to track your results to make adjustments as necessary.
How do I start using PPC advertising?
PPC advertising is an automated marketing technique that allows you to pay only for clicks on your ads rather than for engagement or impressions.

This means that you spend more if more people click on your ads.

To begin using PPC advertising, create a campaign and set up an account on Google Ads.

Short-tail keywords, for example, are more difficult to rank as they only contain one or two words.

These phrases are highly sought-after. Therefore, they have higher bid amounts.

With a larger funding account, prominent lead-generation companies are more likely to use short-tail keywords.

On the other hand, long-tail keywords have a lower CPC, which makes them ideal for lead generation. Because they are more specific, there is less competition for these keywords.

Because they have larger budgets, these companies can afford to raise click rates, even if you only can spend a few dollars per click.

Long-tail keywords are your bread and butter here. Because these key phrases are unique, there is less competition. This allows you to offer lower bids. This will allow you to get more clicks with a lower budget and more leads.
Why is PPC advertising a good lead-generation strategy?
PPC is a great way to help your business generate leads that are more likely to convert.

These PPC ads can be extremely effective in attracting leads who are interested in your products and services.

The seamless combination of organic and paid results makes leads more likely to click on your listing.

People who click on your ads will be most interested in your products and services.
Social media ads can be used to target leads more precisely
Social media ads can generate leads online and are similar to PPC ads.

Instead of waiting for people to find your keywords, your ads are displayed to those most likely to be interested.
How do I start using social media ads?
Social media ads can be set up quickly and easily executed. You can reach potential leads on a variety of social media platforms. These social media platforms include Facebook, Twitter and Instagram, Pinterest and LinkedIn.

Every platform has its setup for paying ads. To find out what paid ads are available on your platform, you will need to research them.

Let's briefly examine the top three most popular social media platforms and their advertising capabilities.
Facebook
Facebook is the most-used social network platform, with more than 2.23 billion users. This is a lot of potential customers!

A targeted campaign that targets your ideal customer is the key to successful lead generation via Facebook.

Targeting people can be done by location, job description and interests. You can also target browsing habits and other information.

You will get the best return on your investment in Facebook advertising. Facebook will help you to drive the most effective campaign possible by helping you to spend more money on Facebook advertising.

This efficiency allows you to stretch every dollar and make it count.
Instagram
Instagram is a great platform for small businesses to reach their target audience. This platform is especially helpful for businesses looking to generate leads or sales. Instagram is a great platform for lead generation for b2b.

Instagram is a great tool for lead generation. It has a large user base. It's also a visual platform which makes it ideal to businesses in the visual sector, such as fashion, design and travel. It's also easy to use, so businesses can quickly get started.

These ads are similar to organic posts and allow you to blend in with a user's timeline. To increase interest and engagement, you can use hashtags in your ads.

Instagram is an excellent platform for helping you generate leads.
Twitter
Twitter is an effective platform that can be used to generate leads. Lead generation refers to nurturing and identifying potential customers until they are ready for purchase.

Twitter is a great platform for lead generation. It allows you to reach large audiences quickly and makes it easy. Targeting your audience can increase the likelihood of reaching potential customers.

Engaging with Twitter users is easy through their ads. Twitter is known for its short ads. This allows you to get straight to the point. This forces you to concentrate on the most important aspects of your ad. It helps your audience understand what is best about your product.
Why should I use social media advertising for digital lead generation
The impact of social media on consumers and products purchased is significant. The products and times people purchase based on paid advertising or organic posts can significantly impact how they are perceived.

Even if someone is online for only 60 minutes, they should spend at least 15 minutes solely on social networking.

If you consider the average search session to be under one minute long, 15 minutes on social media can seem like a lot.

You can engage your audience with social media ads. Personalized ads can be created that resonate with your audience and encourage them to choose your business. This is one of the most effective lead-generation methods to engage your audience.
4. Content marketing can help increase leads for your website.
By sharing informative and relevant content, content marketing can be a powerful tool for generating leads. Content marketing is a great way to build trust and authority with your audience by sharing industry-related information.
How do I start using content marketing?
If you use this digital lead generation strategy, you must first come up with topic ideas for content. You can use keyword research to generate ideas for content topics that will help you start writing your content.

Focus on issues that are relevant to your industry when you select topics. Focusing on the industry will help you drive more leads.

A baker who writes about baking will attract leads who search for related topics. A bakery owner who writes tips on plumbing will not attract the right leads, as it isn't related to their business.

After you've chosen your topic, you can choose the format. There are many content formats available, including videos, e-books and infographics. You will want to use several of these formats to ensure your content is relevant and fresh for your audience.

Once you have established your format and keywords, you can begin writing, filming, and designing content that resonates with your audience. Ensure you address the points of interest important to your audience when creating content.

It would be a good idea to cover every step of the pizza-making process, from baking the dough to making the crust. Your audience should have all the information they require to stay on your site longer.

Businesses looking to increase their website traffic or get new leads can use content marketing.
Why is content marketing important for lead generation in online marketing?
Content marketing is a key part of lead generation. It helps you build relationships and trust with your leads.

Providing value-added content relevant to your leads will make them trust and do business with you.

Because content marketing allows you to capture leads, it is an effective way of generating leads. You can ask leads for their contact information if you provide valuable content. This will allow you to add them to your sales pipeline and make them customers.
To wrap things up.
Lead generation strategies can increase your website's conversions by driving valuable traffic to the site, but make sure you implement them properly.

Invest in each of them and create content that will help you attract leads from them and convert them into loyal customers.
FAQs
1. How do you get digital leads?
Digital leads are hard to create, so you may consider other ways to generate leads on your website.

Such as PPC ads, social media, and content marketing. You could also build your content piece to advertise your brand or product. You could even start a blog to develop your blog to promote your products and services.

However you choose to generate leads, it is important to use effective marketing tactics to get the job done.
2. How can I generate leads quickly?
When it comes to digital lead generation, understand that lead generation is more than just sourcing leads.

There are four common lead generation strategies: SEO, PPC, social media advertising, and content marketing.

It is the process of developing the conversation and selling your business to the person at the other end of the conversation.
3. How can lead generation be used to increase sales and grow a company?
Marketing activities are used to create interest in products or services. This is the beginning of lead generation.

Once a lead has been generated, it's passed to the sales team for conversion into a paying client.

There are many ways to generate leads. You don't have to use all of them.

In some cases, leads are more likely to become paying customers than others. It is important to focus on generating quality leads relevant to your business.