Personal branding or Branding yourself refers to shaping how others see you. It is the intersection between reputation management, self-promotion and career development. Personal branding means taking control of your career and destiny.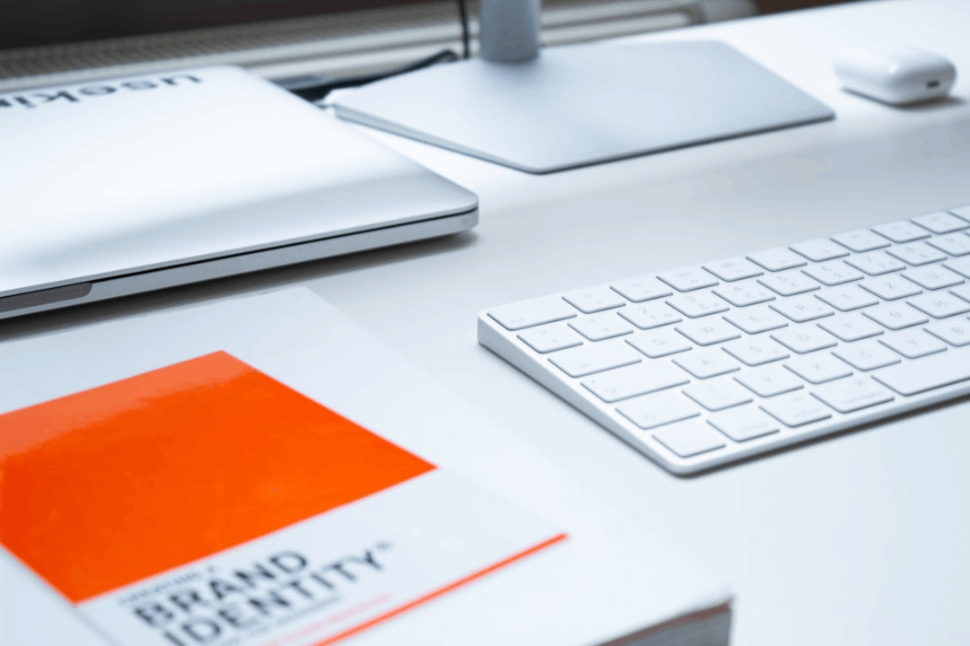 Strong personal branding will make you more noticeable, memorable, and likely to be considered for potential opportunities. You can easily connect with other like-minded people and create relationships.

Everybody active online has a personal brand. Your unique identity and image can create through social media, blogs, websites, digital portfolios and blog articles.

We thought it would be interesting to explore the Personal Branding trend. Successful Personal Branding involves a good understanding of others and controlling how they perceive you.
What is personal branding?
Personal branding refers to creating and promoting a positive image or impression about oneself. It makes people more easily identifiable and helps them stand out in the business world.

Personal branding refers to the image that a person projects about their personality, skills, experiences, and behaviour. It is what defines an individual's unique identity.

It's a great way to market yourself and build relationships with customers.

Both individuals and businesses can benefit from personal branding. Personal branding can be a way to promote your career and build your brand. Personal branding can be a powerful tool for businesses to create a positive image of their products and services.

A personal brand can help you stand out in today's competitive marketplace. It allows people to understand you even when you aren't there. Your story is what sets you apart. You can also share your personality and connect with others aligned with your vision.

When building their brand, many people put a lot of emphasis on themselves. However, a brand doesn't just develop organically. It must be consistent and coherent, just like a company brand. It is important to create boundaries around your brand so everyone understands what you stand for and how you present yourself.

Personal branding can help you to grow your business or career. Personal branding is not an easy task. Building a persona that draws people to your email is well worth the effort.
Why is personal branding important?
Your brand is what sets you apart from others in your field. The combination of your unique qualities and experiences makes you who you are. Your brand is your story.

Due to the rise of the gig economy and social media, personal branding has become more important in recent years. It is crucial to ensure that your brand stands out in a world of competition for attention.

Your brand is essential to help you grow and build your business. Your brand can help you market your ideas to others, whether you are a founder or a marketing executive.

Strong personal branding can help you get the job of your dreams, make valuable connections and open up new possibilities. Personal branding can help you be more resilient to change, and it can also help you weather tough times. Continue reading to find out why personal branding is so important today.
It's easy to distinguish yourself from your competitors.
A differentiated Personal Brand will make it easier for you to see and remember and more appealing to potential opportunities. You can charge a premium for the services or products you offer.

Your online presence will look cohesive and consistent if you can strengthen your brand. This will help you stand out against competitors with weak personas or completely different ones. Anyone who visits your profile or searches your name instantly knows what you stand up for and feels that they know you personally.
Now you're ready to start your business.
You can cultivate a personal brand in many ways. These include social media, personal websites and even how you dress and present yourself. Your goal is to create a following or audience that views you as an expert in your field.

A strong personal brand is essential for entrepreneurs who aspire to become business owners. With a new product or service, differentiation is key. People often associate a start-up with its founder. The more clearly you can identify yourself, the better.

A personal brand has many benefits. The most obvious benefit is the fact that it can improve your career. A personal brand can help you get started if you are looking to start your business.
This will increase your credibility and ultimately sell more.
Strong personal branding can help you sell more and be more authentic. It will also help you attract the right clients and potential opportunities.

Prospects know they can find a similar product or service at another vendor, no matter what product they buy. They won't find the same experience with the same person at any vendor. 
How to Implement Personal Branding
This is a way to make yourself stand out from other job seekers and makes you more appealing to potential employers.

It is important to understand what personal branding is. However, implementing personal branding strategies can help you reap the benefits. If you have never created a brand, knowing where to begin can be difficult.

Your unique strengths, values and experiences should form the foundation of your brand. It should reflect who you are as an individual. It should be aspirational and reflect who you are as a person.

You can break down the process of personal branding into four steps: self-reflection, research, creation and management.
Self-Reflect
Developing a strong personal brand can help you win over the trust of your clients and customers, attract top talent and command higher prices.

You don't have to know where to begin when creating your brand. The best thing you can do is reflect on your life and take stock of your strengths. Think about your best qualities and what makes yourself unique. Consider your strengths and interests.
Find Your Ideal Audience
To find the right audience for you, there are some key questions that you should ask. What are your goals? What are your goals for your brand? Second, who are you trying to reach with the message? Finally, which are the best channels for reaching them?

You should identify your ideal customer and what you can do to help them. Your branding can be improved by learning about your ideal customer to help you attract them.
Learn from the experts
Check out their brand and see how they act in person and online.

Look at their blogs and any other content that they post online. You can use their content to inspire you brand. But don't copy them. It will not only make you look bad, but also it will be fake. You might be able to use other brands as a template for your brand.
Build Your Network
It takes effort and time to build a strong network. But it is worth it. You can build a personal brand by connecting with others and making yourself more visible. This will allow you to create opportunities and build relationships that last a lifetime.

Networking involves interacting with people from your industry to promote your business. Networking can be done online or in person. This can help you to meet more people.

You can build relationships with other people by building a network. Start by being helpful, but don't hesitate to ask for help later. If you need to ask for help, your network can assist.
Your online presence is your responsibility.
Personal branding is important, especially if you work online. Simply by creating a website, you can increase your online presence.

It's not enough to create a profile on every social media platform and then forget about it. It's important to think strategically about how you present yourself online. This requires creating engaging, visually appealing content.
Personal Branding Tips
Your personal brand is how others see you when you are absent. Your values, reputation, and experiences make up your brand. In today's digital world, your brand is essential. Social media has made it easier for people to research you and your work. It is essential to ensure that your brand is positive and powerful.

We'll share some personal branding tips in this article to help you create a strong personal brand. These tips will help build a positive reputation that makes you stand out.

Some useful tips for building a successful brand are as follows:

Connect and Share Daily

Send your expertise and write.

Make long-form content

Ask your audience about their challenges.

Tell Stories
Conclusion
Personal branding is a powerful tool that can help you accelerate your career and achieve your goals. Creating a strong personal brand can differentiate you from your competition and make you more attractive to employers. Additionally, personal branding can help you build trust and credibility with your peers and clients. Check out our blog or subscribe to our newsletter to learn more about personal branding.
FAQs
1. What is personal branding?
Personal branding refers to creating and promoting a unique image or identity, typically in the business world. You can build a personal brand through many channels, such as social media and speaking engagements.

A strong personal brand is a great asset in many ways. You can build a following and fan base, make yourself an authority in your field, and get more speaking and writing opportunities. It takes effort and time, but it can help boost your career.
2. What is it that makes a strong personal branding?
A strong personal brand is built on your expertise, mission and unique positioning through compelling brand stories. You need to uncover these things before you can start creating content for your business.
3. What can I do to make my brand more attractive?
Have a positive attitude towards the company and product. Be impressive at first glance. People will want to work for the company, purchase the product or use the service. Attract people and make them memorable
4. What are the advantages of personal branding?
Personal branding is a huge plus for both individuals and businesses. A strong personal brand can help businesses gain trust and thought leadership. Individuals can use personal branding to open doors and create a platform for themselves.

Personal branding has many key benefits.
Increased visibility, recognition
Greater trust and credibility
Enhanced career possibilities
More networking opportunities
Improved communication skills
Higher levels confidence
5. How do I build a strong personal brand?
Your brand describes how others perceive you. It's the sum of all your unique qualities and attributes and what makes you different from others. A strong personal brand is a great asset for personal and professional success. This can help you be more appealing to potential employers as well as build a network.

You have many options to build a strong personal brand. Start by making sure your online presence is professional. Participating in community activities and volunteering are great ways to get involved. You can also focus on your highest self and live a real life. These are just some of the many ways you can build a strong personal brand.

Contact us if you are looking for digital marketing services in Hyderabad. We are a leading digital marketing agency.

We do offer SEO and Web Development Services.