A personal brand is an important part of managing your career. It can be difficult to know where to start when building a personal brand. This post will discuss the best ways to build your personal branding, starting with strategizing and then executing a plan. We'll also talk about how to use tools and services to help you achieve your goals. These tips will help you create an engaging and powerful personal brand in no matter how short it takes.
What is Personal Branding?
Personal branding refers to the creation and management of your own brand. This involves establishing a clear understanding of who you are and what you stand for.

branding is a powerful tool to help you achieve your career goals.

Branding can help build trust and credibility, differentiate one's brand from others, and make others feel connected to you.

It takes effort and intention to create a personal brand. The best place to begin is to define who you are and what it is you want to be known as. Once that foundation is established, you can start building your personal brand.
Why should you build a personal brand?
Building a personal brand has many benefits. The most obvious benefit is the fact that it can help your career. Strong personal brandings can help you stand out among the crowd and make it easier for potential employers or clients to notice you.

It is not only a way to improve your career, but it also provides opportunities to develop relationships with people who share similar interests. You can build valuable relationships with people who share your story and connect with those who share similar interests. This can help you to find new opportunities.

A personal brand is a great way of building confidence and self-esteem. It can be easier for you to feel confident about your capabilities and who you are. A personal brand can make you more confident and empowered in every area of your life.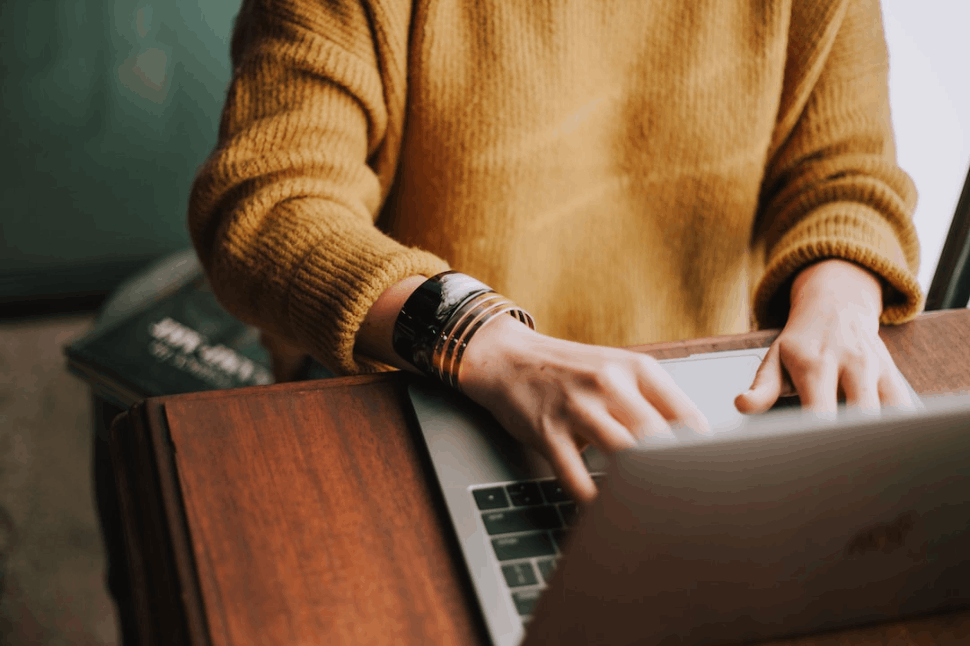 The Essential Elements of a Personal Brand
A personal brand must include a few key elements. The first is to ensure that your personal brand is consistent in who you are as an individual. People should be able to see your personal brand, and instantly think of you and any attributes or qualities you bring.

It's important to make sure that your personal brand is relevant to your target audience. If you're trying to attract a certain group of people, then your personal brand should appeal to them. Make sure that your personal brand is distinctive. Many people have similar skills and backgrounds, so what makes you unique? This will help you stand out and create your own brand.
How to create your own unique style
If you are starting from scratch, it is important to get to know yourself. Although this may seem obvious, it is important to take the time to understand yourself. You can begin to create a style that is authentic to yourself once you are clear about your preferences.

Next, research your style icons to see which elements you can incorporate into your own. It's important to be true to yourself. Don't try to imitate someone else's style. Use their style as an inspiration to create something unique for you.

Now it's time for you to shop! Your wardrobe should reflect your style and feel great when you wear it. Mix and match items to ensure you have something to wear every day. Variety is the key to building a strong personal brand.

Don't be afraid of trying new things. You will find your own style evolves over time. Don't be afraid of trying new things and stepping outside your comfort zone from now on. It is important to be true to yourself, and have fun doing it.
Tips to Build Your Professional Network
Building a professional network is crucial to your career success, regardless of whether you are an introvert or an extrovert. Strong networks can help you get a job, be promoted, and make connections for business opportunities.

These are some tips to help build your professional network.

1. Participate in professional associations and attend industry events. This is a great way for you to network and meet people from your field.

2. Social media is a great way to network with professionals in your field. LinkedIn is a great place to begin. You can follow industry leaders and companies that interests you, and join relevant groups.

3. Participate in networking events to introduce yourself to as many people possible. Don't be afraid to give out your business card or exchange contact information.

4. Volunteering for committees or projects where you can meet other professionals is a great way to get involved. It is a great way for you to give back and also grow your network.

5. You can keep in touch with people you meet by contacting them via email or using social media platforms. Ask for help or favors from people you know. They will be more inclined to help if you are willing to reciprocate.
Social Media Platforms to Build Your Brand
It's essential to be active on social media platforms your target audience uses. You can build relationships with your followers and share valuable content on social media. This will help you establish yourself as an expert within your field.

There are several key social media platforms you should be actively using when it comes to social media.

Facebook: Facebook has more than 2 billion active monthly users. It is the most popular social media platform. It is ideal for sharing articles, blog posts, and other content that can help you build your brand.

Twitter: Twitter is an excellent platform for quick thoughts, engaging with conversations and promoting your content. It's a powerful tool that can help reach large audiences.

LinkedIn: LinkedIn, the largest professional network in the world, has over 610 millions users. LinkedIn is a great platform for networking and sharing content with professionals in your field.

Instagram: Despite having fewer monthly active users (800 million), Instagram remains a very popular platform, especially among millennials. You can share behind-the scenes photos, videos, quotes and other visuals to help you tell your story and build your business.
Create Content that Engages Your Target Audience
It is important to think about your target audience when creating content for your personal brand. You should create content that is engaging and interesting for your target audience. Content helps you reach your target audience and communicate your message. What kind of content can you create? How can you make sure it is engaging your target audience?

These are some suggestions:

1. Writing RELEVANT Content You should create content that is relevant to your target audience and will be of value to them. If you are targeting millennial women, consider writing about career advice, entrepreneurship, and lifestyle tips.

2. Engage with it should be informative and entertaining, well-written. To keep your readers interested, use strong headlines and beautiful images.

3. Promoting Your Brand PositivelyLet your work speak for itself.
How to Measure the Success of Your Personal Branding Initiatives
There are many ways to measure your personal brandings efforts' success. You can track how many new subscribers or followers you gain over time. You can also track how many people engage with your blog posts and social media posts. In addition to tracking your speaking engagements and other opportunities, tracking your personal brand can also help you track your progress. This will allow you to identify what's working well and how to adjust your strategy.
Conclusion
Creating an accurate brand is a great way to establish trust, credibility, and stand out from your competition. To make a real difference, it takes careful planning and deliberate actions. But it is worth it if your goal is to be successful. Personal brandings is a great way to achieve your goals and be recognized for what makes you special. Get started today on building your personal brand!
FAQ's
1. What is personal branding?
It's the creation and promotion of a consistent and identifiable image of yourself on the market. This is about identifying your unique selling point and strengths, and communicating them with others through various channels such as social media and networking.
2. Why is personal branding so important?
Personal branding is essential because it allows you to stand out from your competition and be acknowledged for your unique talents and skills. Personal brandings can help you get new opportunities and establish a strong professional network.
3. How do I build a personal brand?
A personal brand is about identifying your strengths and value proposition and setting goals. Then, you will create a plan that communicates your brand to your target audience. Finally, you will continue to promote your brand through multiple channels. You can communicate your brand by creating a website, blogging, using social media and networking.
4. How do I promote my personal brand.
You can promote your personal brand through many channels including social media, writing, networking, public speaking and writing. It is important to communicate your message consistently and authentically, as well as to provide valuable content to your target audience.
5. What can personal branding do for me?
Personal branding can make you more attractive to potential clients, employers, and partners. As an expert in your field or thought leader, you can establish yourself as a potential employer and gain more earning potential.
Get the best SEO services in Hyderabad to help your website rank higher and boost your online visibility! Contact oxygen today to learn more.