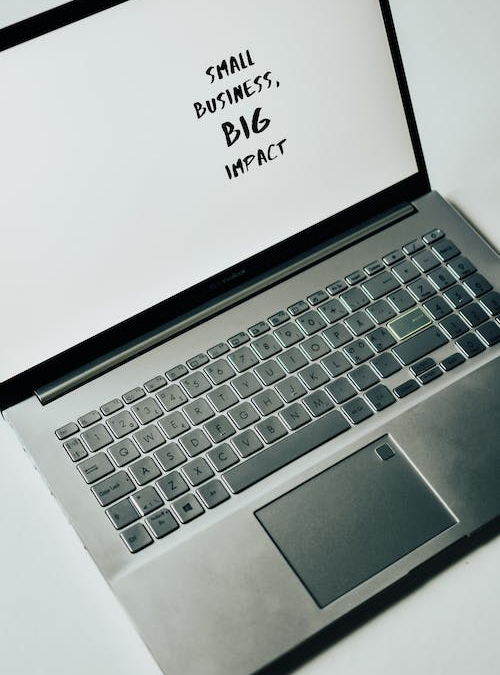 The global digital advertising and marketing market was estimated at $350 billion in 2021, and it is projected to reach $786.2 billion by 2026.
Digital marketing covers all marketing of products and services that takes place via digital channels and platforms.
Companies use digital channels such as social media, e-mail, and websites to communicate with potential and existing customers.
It's an essential tool for small businesses as it allows them to interact with potential customers cost-effectively while providing them with the opportunity to track their progress and measure their success.
With digital marketing, small businesses can create personalized campaigns that are tailored to their target audience so they can attract a larger client base and drive more sales.
If your small business is ready to step up its digital marketing game, you've come to the right place.
Whether you are starting from scratch or looking to refresh your existing strategy, you can follow our list of tips and launch a successful digital marketing strategy that will help you create an effective online presence.
Review Your Social Media Strategy
Social media has become an integral part of any digital marketing strategy today. It offers a unique platform to engage with customers, build relationships, and increase brand awareness.
With the help of social media, businesses can reach a wider audience and gain insights into their target market.
Social media is also a great way to stay connected with your customers and build trust through meaningful interactions. Moreover, it allows you to create content that is tailored to the interests of your target audience.
This helps you create more effective campaigns that are sure to drive conversions. Providing useful content and an appealing aesthetic are both essential if you want to succeed on social media. For instance, visual content is your greatest strength when using Instagram.
To maximize the impact of your Insta efforts, you need people to see what's being posted. Instagram followers are a crucial part of your campaign's success. Professional help will ensure that you attract IG followers who are interested in your content and products.
Make sure you partner with one of the top Instagram growth services to gain followers that can be converted into paying customers.
Research Your Competitors
Researching your competitors is essential for any small business looking to succeed in the digital marketing space.
By understanding the strategies of your competitors, you can identify areas where you can improve upon their efforts and create a superior product or service.
Researching your competitors will also help you understand their strengths and weaknesses, allowing you to better target potential customers and maximize ROI from your marketing efforts.
Additionally, researching your competition will provide valuable insights into trends in the industry that could inform your strategy. As such, researching competitors is an invaluable tool for small businesses looking to succeed in digital marketing.
Pexels
Consider Email Marketing
Email marketing is often considered an old-fashioned way to promote a business. However, it's one of the most efficient and affordable means of lead generation.
This type of marketing is an effective and cost-efficient way for small businesses to reach out to their ideal target audience. With the right strategy, it can help you increase your customer base, build strong relationships with existing customers, and boost your sales.
Email marketing is also a great way to stay in touch with your customers and keep them informed about new products or services. You can use email marketing to send personalized messages that will engage your customers and encourage them to make a purchase.
With email marketing, you can track results easily and measure the success of each campaign. This will help you understand what works best for your business so that you can focus on those strategies that are most effective in driving results.
Implement SEO
Search engine optimization (SEO) is an important part of any digital marketing strategy as well. With the right SEO techniques, you can ensure that your website and content are visible to potential customers.
Implementing SEO as part of your digital marketing strategy will help you rank higher in search engine results, drive more traffic to your website, and ultimately increase conversions.
SEO involves optimizing content for search engines by using keywords, creating quality backlinks, and improving site speed. It also helps make sure that the content on your website is up-to-date and relevant to the target audience.
By implementing these strategies as part of your digital marketing plan, you can ensure that your business stands out from the competition and reaches its full potential online.
Final Thoughts
Digital marketing for small businesses may sound complex but you can achieve great results if you follow these tips. These digital marketing tips will help promote your brand and remain competitive in the marketplace.
Don't be afraid to think outside the box and test out strategies that you think will be successful for your small business.
If you are interested in learning more about Digital Marketing agency in Hyderabad, you have come to the right place. We offer a wide range of services that are designed to meet your specific needs and requirements.