If you want to serve your nearby people using the internet marketing technique, you must optimize for local SEO. You might think what is local optimization and why do you need it? But don't worry, we will clear everything step-by-step. Just read this informative piece of article to get complete ideas about local web optimization. Also, you will learn the latest Local SEO Strategy 2021 to optimize your site in no time.
What Is Local SEO & How Can You Get The Benefits?
On July 24, 2014, Google rolled out the new SEO algorithm namely Pigeon updates. It works to provide the nearby best result on the user's query. It works on mainly three things i.e. prominence, distance, and relevance.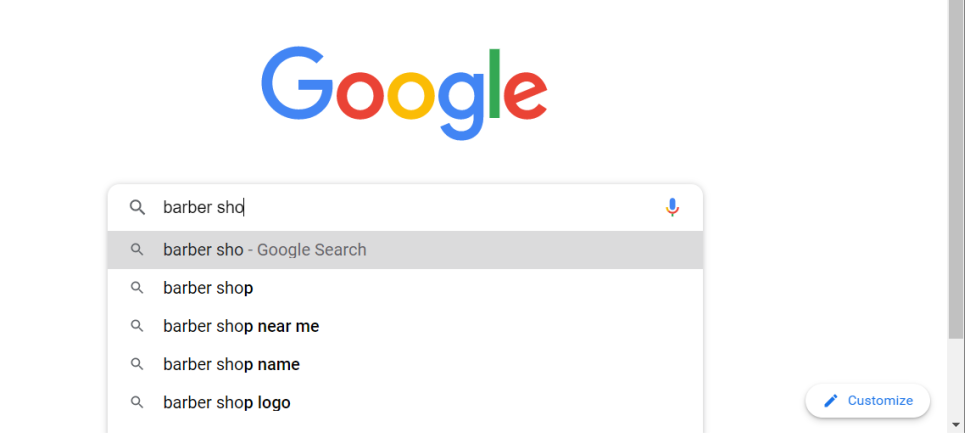 E.g. if a user is looking for "SEO Service provider Near Me". Then Google bots will find out the best result based on the distance and other factors to match with the user's query. And then it will show the name of agencies who are providing quality services in the nearest location of the user's search.
Likewise, there are many essential services in day-to-day life, that people search for. It includes a coffee shop, restaurant, salon, spa, movie theater, and more. And possibilities are higher than the business owner has opened several branches for the consumers. In such a case, Google Local SEO services help to reach your potential customers.
Differences Between Global & Local SEO?
The majority of the people create the website and optimize it for global reach. Provided that they are serving to the customer nationwide or internationally. So the technique is known as Global website SEO.
At the same time, such service providers are also there who want to serve the people in their local areas. And so, their prime focus is to bring their business information on the screen of their local users. So, the techniques are known as Local SEO or optimization for local search.
What Do Local SEO Statistics Say?
Around 80% of the local search queries convert into offline sales.
More than 70% of users who searched on google, visit the local store situated within 8 kilometers.
28% of all the users did location-based searched query, go for purchasing the products or services.
Around 50% of business owners haven't created their profile on Google My Business (GMB) page yet.
Whereas, 82% of sellers haven't yet listed their business profile on Bing Business Listing (BBL).
Should You Opt for Local Search Engine Optimization?
If your business has physical existence or you work to provide services in your local areas, you must optimize your web for local SEO.
A few mentions of business niches that must not ignore the local SEO services. Otherwise, they can lose 80% of the revenue in this Internet-based marketplace.
Grocery Stores
Gym
Restaurants
Hotels
Hospital or Doctor's Clinic
Entertainment Hub
Institutes
Jewellery Shop
Household item repair service provider
Tourist Spot
Where Does Local SEO Result Shows?
When a user searches on Google Search Result Page (SERP) for local business in the format of "Business/ service + location". It shows them a list of the service provider also known as the Map Pack. It starts with a google map and below that the company name, mobile number, and other relevant information are given. That is the result of a Local search query followed by business name or service time with location.
Top 9 Guidelines to Improve Your Local Business Presence – Local SEO Strategy 2021
There are several things to do while optimizing your website for Local Search Engine Results. In SEO, everything starts with keyword research and a well-planned strategy to bring your business in front of the user's search. Let's see the professional ways to optimize your website or brand for local users.
1] Keyword Research
If you are already optimizing your site for global SEO then you must have better ideas about the keywords. Probably you have the list of shortlisted keywords to create the backlinks for your business profile.
If not then you can think like a user and prepare the list of search queries accordingly. You can mention the location's name and "near me" word in your keyword to make it more approachable. You can also use some paid or free keyword research tools to get better ideas.
Another manual way for researching the working keywords are googled, Yelp, Thumbtack, and other content surfing sites. You can start typing a few letters of the relevant words to your business. And automatically it will give you the result.
2] Prepare content with enough Business Details
You must get ready with the possible information related to your business, listed in a document file. It must include NAP (Name, Address & Phone Number). You can also add the opening hours, number of outlets, and more. After preparing the list of information, make sure, you use the same details wherever you submit your profile.
3] Update your website with the above details
If you haven't created a site yet, then do the thing first. And then update your contact use section according to the content you created in the document file. Also, if you are serving several things then created separate pages for each service or product. Likewise, you must create the pages for all your target business locations if have more than one.
4] Add your profile to Google My Business Page
The next step is listing your business on the GMB page. For that, first, you need to register your ID on Google and then claim your business inside. It will send a verification to your physical address in a couple of weeks. After receiving the same, you can verify your business profile and then try to add all the asked information inside the panel.
Once the listing process is done, keep sharing images and videos on your Google My Business profile. Also, never ignore the reviews placed by users. Try to be available there as much as possible to reply to every review with a positive thought. Also, answer the queries if any of your users have asked them.
5] List your business on top Directory Submission Sites
To improve your Local SEO, you must add your business information on as many quality sites as possible. To do that, you can search on google like "Top Directory Submission Sites for SEO". The format should contain the word "Directory Site" and the niche in which you are working.
Once you find top directory submission sites, register there and fill the profile details with your business information.
6] Join the Citation sites
Citation is those sites where you can submit your business NAP. As you followed the steps for directory submission, similarly you will have to search and submit details on Citation Sites. Make sure, you are providing the same Business Name, Address, and Phone Number across all the online platforms.
7] Focus on Page SEO
While doing local SEO for your business, don't forget to optimize your site as well. This is the first optimization technique that will show the effects everywhere.
To do on-page SEO for local searches, you can optimize your post with the location-based targeted keyword. You must optimize your title tags, categories, Contact Us page, and all. You can also embed the review section in the panel and link it with Google Map, GMB, Yelp, and other review submission sites.
8] Join Social Media local Groups
Social media business page optimization is a part of local search engine optimization. To enlarge the network and get more reach, you can join local groups or pages. You can do it on Facebook, Instagram, Quora, Twitter, LinkedIn, and other social media platforms.
After joining the communities, you can publish the latest offer, discount code, or other attractive offers there. Indirectly you will get a good amount of traffic for local business searches.
9] Send mail to your subscriber
If you have followed all the above steps then you can increase the chances to outrank your competitors. Now, it just needs a little boost in the local SEO execution. You can design a newsletter or emailing template and mail it to the subscriber or the database if you have any.
You can provide a Google My Business page URL or website URL and ask the readers to leave an honest experience to your services. In return for that, you can provide some occasional discount code or other best offer.
Tips to make your task easier – Local SEO Guide 2021
Use SEMrush tool to see the list of sites where you have already added your profiles
If you are already working on your site optimization then possibly, you have listed your profile on most of the sites. But if you want to know what else important business listing sites are remaining then SEMrush can help you.
You can register there and go inside the Listing Management tool. In the given form on the page, you can provide your authentic business details and check for the available listings. The result includes all the major business listing websites with the description under the column "Business Name". It includes Amazon Alexa, Google My Page, Facebook, Apple, Bing, Foursquare, Yellow Pages, TripAdvisor, Snapchat, Instagram.
You can go and check one by one, and if found any platform where you haven't listed your business profile yet. Then go to that particular website and secure your business account as early as possible. And then verify the account and fill up the maximum possible details to create a quality backlink for your site.
Follow the same process to complete a business listing on each site that is relevant to your niche.
Final Thought
If you follow all the above-mentioned Local SEO Strategy 2021 honesty then within a short time, you can see an increment in your revenue. Because when someone queries on google SERP for something, google starts checking the most relevant and authentic information in their index. If it gets positive signals from unique backlinks, online reviews, online ratings, and other sources, it shows those results to the users.
So keep optimizing your site for local people to get higher CTR (Click Through Rate), to expand your business, and increase the outcomes.