Get USA Audience On your Tiktok Profile with this Secret Tutorial.
Tiktok is growing rapidly compared to any application on the Internet. It is one of the best content creation platforms that you can use for your business. In this guide, you will learn how to get a USA audience on the TikTok profile.
Recently TikTok has been ban in several countries but this viral app making its presence on each mobile phone around the world.
You can Also read: TikTok Verification Service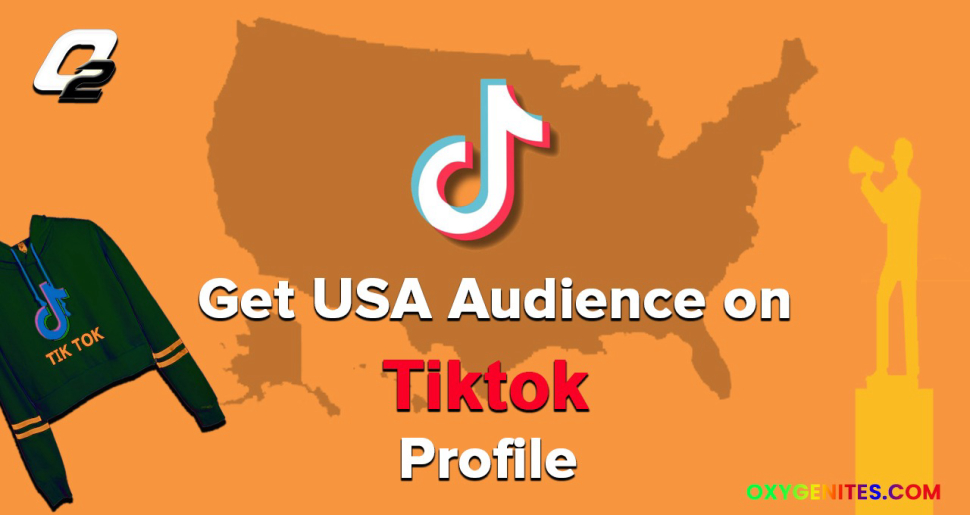 How to get Tiktok Accounts?
TikTok basically registers your account through your SIM Card or Phone Number of that particular country. So, they will 90% share feeds related to your country or region.
Try this Article: Social Media Verification Service
Method 1:-
TikTok accounts are available around $8 to $25 USD Per account online with USA Sim otherwise you can make your own account this process.
USA Sim you can buy them on Ebay or Amazon at affordable prices. It will arrive in something like 3 to 4 weeks' time at your address.
You can register an account by using that Sim on Tiktok. These accounts will be 100% safe.
Try this SEO Service: Question and Answer Service
Method 2:-
If you are looking for a free method to obtain free USA traffic then this is the part where you can get it.
1. Get a Smartphone that is having never being using TikTok before it.
If you have used TikTok on it then we need to reset that phone and clear cookies from the phone.
2. Now you need to install a VPN on your Smartphone. So that we can use it for the installation of the TikTok App on your phone.
3. Remember while Installing and Registering TikTok App on your phone you might have VPN open.
It should be pointing towards the USA IP and you need a USA Phone number for account verification.
You can get them from the Smsvpa website. It will cost you very little.
4. Now you can remove the SIM card from your phone if you want.
You can also read: Technical SEO Guide
Drawbacks:
Make sure you are using a quality VPN.
To check that your VPN is good or not. Try to log in to the IP and see it is working properly USA location on Gmaps.
If you see that it is login into a different country then they are chances that the feeds will not be from the USA.
And Never login into TikTok without a VPN tool. Keep it on while entering and using the application.
Read this article: Ultimate Quora Traffic Guide
Stats relating to TikTok:
1. Tiktok right now is having around 800 million monthly active users compared to Instagram, Wechat, Facebook Messenger, and many other applications.
2. 70% of engaged users claim to have watched somebody else's video in the last year on TikTok.
3. Around 49% are teenage users are on TikTok and more people are joining TikTok every day.
4. In China, Daily Active users are currently 400 million till January 2020 and still increasing.
5. 60% of US TikTok users are having age between 16 and 24 according to Reuters in November 2019.
Conclusion:
TikTok is growing rapidly in the USA. It is high time if you can start affiliate marketing stuff through videos on that platform to attract viewers.
You can make lots of money on TikTok if you do things properly.
Note: You can purchase TikTok PVA Accounts too from our website.